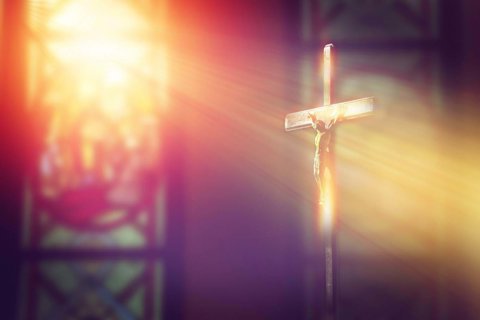 Child Sexual Abuse Swept Under Carpet by Roman Catholic Church
Posted on: 4 mins read

Our specialist Child Abuse Solicitors are offering a free consultation and assistance to anyone who may have been sexually abused by anyone working or in a position of trust at the Roman Catholic Church in England or Wales.
According to the Independent Inquiry into Child Sexual Abuse (IICSA), child sexual abuse complaints against the Roman Catholic Church over many years were "swept under the carpet", as it was more concerned with protecting its reputation.
In a damning report, the IICSA said institutional failings led to children being placed at risk, complaints not being acted upon properly, and the Roman Catholic Church being more focused on protecting the alleged perpetrator than supporting the complainant or their family.
Our expert Child Abuse Solicitors are here to help you if you've been sexually abused by a trusted person within the Roman Catholic Church. Please call us for a free consultation and you can talk to us in complete confidence about how you can get the justice you deserve.
You may be entitled to Legal Aid or we may be able to act for you on a No Win, No Fee basis - ask us for details.
What Does the IICSA Report Say?
Between 1970 and 2015, there were more than 900 complaints against people connected to the Roman Catholic Church, such as priests, monks and volunteers, involving over 3,000 instances of child sexual abuse. There were 177 prosecutions during this time, which led to 133 convictions.
But the report warns that child sexual abuse within the Roman Catholic Church shouldn't be seen solely as a historical problem.
In fact, figures show that more than 100 reported allegations of child sexual abuse have been made against the Roman Catholic Church every year since 2016. As a result, the IICSA believes the true scale of the problem could be much higher than its figures suggest.
The IICSA stated that faith groups such as the Roman Catholic Church have a clear moral purpose, promoting a message of love and caring for the innocent and vulnerable. But reports of child sexual abuse weren't dealt with appropriately, with more energy being put into protecting those accused of carrying out the abuse than the victims and their families.
For example, the Roman Catholic Church "actively took steps to shelter and shield those accused of child sexual abuse", such as moving them from one parish to another and not telling the receiving body about the dangers they may pose.
The Church also had a "widespread" resistance to being externally investigated, and was said to be reluctant to acknowledge responsibility, hold people to account, and sometimes had a "grudging and unsympathetic attitude" to victims.
"Failures in some of these areas contributed to more children experiencing actual abuse and many others being exposed to the risk of sexual abuse," the IICSA said.
The report calls for "real and lasting changes to attitude" if the Roman Catholic Church is to shake off its past failures, and goes on to criticise the Vatican, pointing out that as recently as May last year, the Pope had "made his position on child sexual abuse clear - there needed to be action, not just words".
However, the IICSA said the Holy See (the jurisdiction of the Bishop of Rome) only gave limited information to the inquiry, "contrary to the spirit of its public statements", so it "missed the opportunity to demonstrate its engagement and leadership on the issue of child sexual abuse".
Recommendations
The IICSA has made several key recommendations to make sure the Roman Catholic Church in England and Wales can deal with child sexual abuse cases in a "consistent and accessible" way. For example:
Mandatory safeguarding training for all staff and volunteers who work with children, with refresher courses carried out regularly
Publishing a clear framework for dealing with cases of non-compliance with safeguarding policies, including details on who's responsible for non-compliance and what sanctions are in place
Nominating senior members of the clergy across England and Wales to take leadership and provide oversight of the safeguarding issue
Independent audits of the Catholic Safeguarding Advisory Service, and a review of its policies and procedures so they're consistent, more accessible and easier to follow
Publishing a national policy for complaints about how safeguarding cases are handled, including an escalation process if a person isn't happy with how their complaint has been dealt with
We welcome this report, as it highlights the widespread unacceptable response by the Roman Catholic Church and shows it has greatly failed children in the past. We hope the Roman Catholic Church now takes the recommendations seriously and acts quickly to implement them where they have failed to do so in the past, so that children in the future are protected.
We also hope this report encourages more victims to speak out about the abuse they experienced and get specialist legal advice so they can get the justice they deserve.
Get in touch, today!
Fill in the form below to get in touch with one of our dedicated team members, or call our team today on: 0808 239 1287