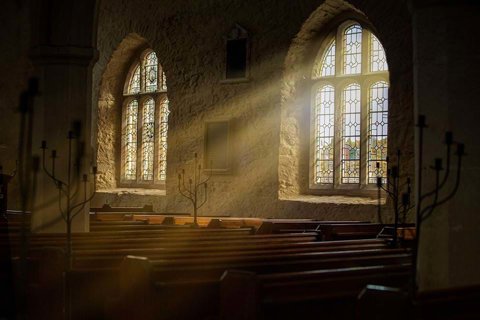 Church of England Set Precedent by Reporting on Historic Sexual Abuse
Posted on: 3 mins read

A former bishop has been banned from the Church of England for life, after being accused of covering up sexual abuse. Currently, there is no legal requirement for institutions to report sexual abuse to the police. However in this case, the CoE reported the matters to the police, handling and concluding the case internally. This sets a precedent for other institutions, in light of recommendations in a recent report by the Independent Inquiry into Child Sexual Abuse (IICSA).
Peter Hullah, former Bishop of Ramsbury and Headmaster of Chetham's School for Music will never conduct ministerial duties again, after a series of sexual abuse allegations. An investigation by the Mail has reported these investigations were concluded by the Church of England in summer 2022.
In 2013, Hullah admitted he covered up an incident of sexual abuse involving his former colleague Michael Brewer, music director of Chetham's. Brewer initiated a sexual relationship with a 17-year-old student and was forced to resign under the guise of "health issues". Hullah admitted this was a false story that he suggested to Brewer, under the questioning of Judge Martin Rudland, who suggested this was a "cover up…swept under the carpet".
Multiple women made complaints to the Church about Hullah, speaking of two incidents that happened in 1985 and 1999, one at Sevenoaks School in Kent and the latter at Chetham's. The Church of England referred the complaints to the police after they were deemed to be serious enough. This is an example of an institution working in the spirit of IICSA's report, in which recommendations are made to make it legally mandatory for institutions to report sexual abuse cases.
The Future of Criminal Liability for Institutions
In last year's report, IICSA made a recommendation that any person working in regulated activity in relation to children would be criminally liable if they did not report cases of sexual abuse to the police.
The lack of reporting was a common theme in IICSA's findings. Sexual abuse is often not reported due to concerns over the reputation of well-regarded schools such as Chetham's. This is common among other institutions, such as churches and children's homes. In IICSA's report, many people confessed that they failed to report instances of sexual abuse because it was not "professionally or politically convenient" for them at the time.
Many people think reporting procedures are confusing and subjective, and worry about how incidents would be proven or interpreted. This can lead to cover-ups and an unwillingness to speak out about issues, often over decades.
Our lawyers at Simpson Millar have over 30 years of experience dealing with instances of institutional and religious abuse. We have a track record of listening to and supporting survivors of sexual abuse on their journey to justice.
A Proactive Move from The Church of England
Technically, if the Church of England did not report the allegations about Bishop Hullah, they would not have broken any law. They would have failed to have meet their professional and moral obligations in the church, but currently no law exists to make reporting sexual abuse a legal requirement for institutions. IICSA have recommended a systemic change is brought about to make this illegal.
Meanwhile, Hullah's case shows a positive and proactive move from the Church of England. Many similar cases of institutional sexual abuse are only made public once the victims speak out during legal proceedings. Once a cover-up comes to light, more light can be cast onto organisations retrospectively. But these retrospective findings often happen years after the victims actually suffered from the abuse. Our lawyers have seen many sexual abuse survivors go through years of trauma after institutional or religious abuse in their childhood. This might been lessened if institutions had been legally enforced to report allegations to the police at the time, as part of their internal procedures.
The Church of England have shown how vital effective management and internal procedures are when it comes to sexual abuse. They proactively dealt with and concluded Bishop Hullah's case within the church over a number of years by consent, as opposed to the abuse being exposed as a 'cover-up story' years later.
How We Can Help
Our specialist Abuse Solicitors at Simpson Millar have years of experience dealing with similar cases of institutional and religious abuse. It's hard to speak out, and often difficult to know whether an organisation can be held legally responsible.
Our lawyers are here to answer any questions you may have and can help you make a decision about whether to move forward with a claim if you have experienced sexual abuse. We will listen to you and give you no-obligation, confidential legal advice. We can help you get the justice, resources and support that you need.
Get in touch, today!
Fill in the form below to get in touch with one of our dedicated team members, or call our team today on: 0808 239 1287