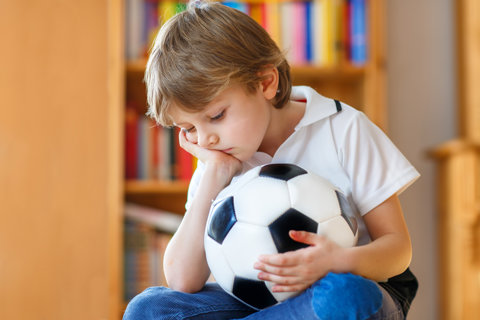 Changes to Child Abuse Laws Welcomed by Abuse Solicitors
Posted on: 2 mins read

HM Government has introduced new legislation which expands the law around child abuse in England and Wales, in a move described as a "landmark step" by Children's charity NSPCC.
Under the new legislation, it is now against the law for sports coaches and faith leaders to have sexual relationships with 16 and 17 year olds in their care. This law is already in place for those working as teachers, social workers and doctors.
The plans come after several campaigns to extend Position of Trust laws to include other roles that involve being responsible for young people.
Our Abuse Solicitors welcome this update to legislation and hope it will help protect more young people from abuse. We have a strong track record of supporting victims of sports abuse, religious abuse and institutional abuse, and we hope that this change in the law will help young people in sports and religious clubs feel safer.
Legal Loophole
Chief Executive for the NSPCC, Peter Wanless, says they are "delighted that after relentless campaigning, the Government has finally listened to our calls and agreed to close this legal loophole."
"This landmark step sends a clear message that children and young people can return to the extracurricular activities they love without being at risk of grooming by the very adults they should look to for support and guidance."
The charity started a petition called Close The Loophole back in January, which saw 3,500 NSPCC campaigners write to their MP asking them to take action.
What are the Legislation Changes?
As well as making it illegal for adults in positions of trust to have sexual relationships with young people under 18, the Police, Crime, Sentencing and Courts Bill will also enforce:
Whole Life Orders for the premediated murder of a child, or in exceptional cases, 18-20 years olds
Life sentences for killer drivers
An end to the automatic release of serious violent and sexual offenders halfway through their sentence
New Court Orders that help police regulate knife crime
Stricter punishments for criminal damage of memorials
Not only does this update in the law provide better protection to the public, but it also puts police in a better position to enforce punishments.
"This change is a huge step in the right direction for child abuse law," says Senior Associate Solicitor, Liam Goggin.
"It can be difficult for victims of abuse in sports or religious clubs to come forward about their abuse, especially when they want to continue taking part in the activities they love. For too long, perpetrators have felt they can take advantage of their position of power to abuse those in their care. So we hope that this update in legislation will add a much needed level of protection for young people."
"While this change in the law comes as welcome news, we understand that abuse still happens in many shapes and forms. We encourage anyone who's experienced abuse to come forward for support, no matter how long ago it took place."
How Can Simpson Millar Help You?
Our Child Abuse Solicitors are experts in handling abuse cases. We've helped many victims get the closure and support they need after they've suffered institutional abuse, including at sports clubs, youth clubs, schools and religious institutions.
We understand that talking about child abuse can be traumatic, and it takes a lot of courage to come forward. Our patient Abuse Solicitors will aim to make things as easy as possible for you, and we'll never rush you or persuade you to do something you're not comfortable with.
If you need support, we're just a phone call away. Get in touch for a confidential chat.
Get in touch, today!
Fill in the form below to get in touch with one of our dedicated team members, or call our team today on: 0808 239 1287