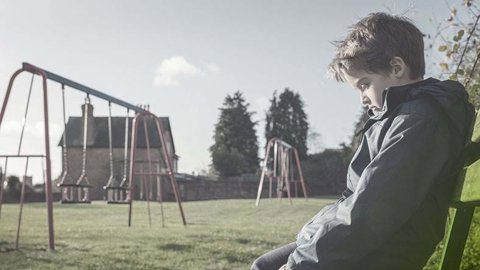 Abuse Survivors Urged to Speak Out after Former Scout Leader Jailed
Posted on: 2 mins read

Child abuse survivors have been encouraged to speak out after a former Scout leader in Manchester, UK was jailed for historic abuse against a teenage boy.
Graham Avison's victim was 12 years old when they first met, and the sexual abuse began two years later. But after the victim made a complaint, a criminal investigation into Avison's abuse began, and he has now been convicted of four counts of indecent assault between 1991 and 1995.
Following the conviction, Greater Manchester Police (GMP) has praised the victim for speaking out and urged other survivors of child abuse to do the same.
Our expert Child Abuse Solicitors are here to help you if you decide to speak out and take legal action. We offer a free case assessment, so please call us and we'll be happy to speak to you in complete confidence.
You may be entitled to Legal Aid or we may be able to act for you on a No Win, No Fee basis - ask us for details.
What Did Avison Do?
While working as a Scout leader, Avison started buying small gifts to groom his victim, such as chocolate bars. Over time, this progressed to more lavish gifts including a car.
Avison would also take the boy and several other children on sailing trips on his Catamaran boat in Wales, and on trips to boat shows in other parts of the UK. He and the boy would regularly have to stay over after these events, either in hotels or on his boat, and acts of abuse would take place.
The Scout leader also often took the boy to his home, where he would commit further abuse. Avison has now been jailed for five years and seven months, and will have to sign the sex offenders' register.
Responding to the conviction, Detective Sergeant Wayne Marshall of GMP described Avison as a "predator who abused his position of trust to groom the boy from a young age and sexually abuse him". This, he said, would leave "psychological scars" for the rest of his life.
Det Sgt Marshall went on to thank the abuse survivor for coming forward, saying his bravery throughout the investigation "has resulted in a dangerous paedophile facing justice".
"I would encourage anyone who has been the victim of this type of abuse to come forward and speak to police," he added.
How Simpson Millar Can Help You
We do understand that speaking out about physical or sexual abuse can be daunting and takes a lot of courage. However, our specialist team of Abuse Claims Solicitors have many years of experience successfully dealing with child abuse cases, and we always work in a compassionate and sensitive way.
We offer legal advice, help and support throughout the whole process, and will work tirelessly to get you the support you need, such as financial compensation and access to appropriate treatment, such as counselling.
Speaking out can also be a vital part of the recovery process, as it helps you accept and process what happened, and in many cases, understand that it wasn't your fault.
When you're ready to talk, we're ready to listen.
Get in touch, today!
Fill in the form below to get in touch with one of our dedicated team members, or call our team today on: 0808 239 1287