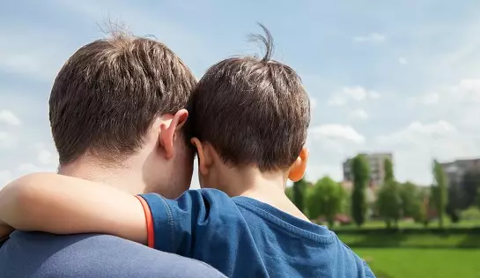 What is parental responsibility?
Posted on: 2 mins read

If more than one person has responsibility for a child, they must all be involved in decision-making for, or on behalf of the child.
When parents are separated, any day-to-day decisions can be made by the parent who is caring for the child. But more serious or major decisions must be dealt with together. Please get in touch with us if you need advice.
The process of getting parental responsibility won't be the same for everyone. Our Family Law Solicitor, Sarah Rose, talks through some of the different situations and answers commonly asked questions below.
How Do I Get Parental Responsibility?
The mother of the child will have parental responsibility automatically, but the father of the child will not unless they're married to the mother at the time of the child's birth. If not, the father will get parental responsibility by:
Marrying the mother after the birth of the child
Being named on the child's birth certificate or re-registering to be added to the birth certificate with the mother's permission or a court order
Entering into a

Parental Responsibility Agreement

with the mother
Getting a

Parental Responsibility Order

from the Court
Getting a "lives with"

Child Arrangements Order
A second female parent who was married to or in a civil partnership with the birth mother before the child is born will also have automatic parental responsibility. The only times where this wouldn't apply is if the child was conceived through intercourse or if the birth mother's partner didn't agree to having a baby.
If they're not married, the mother's partner will need to be named on the birth certificate of the child to get parental responsibility
For two male parents, if one is the biological father of the child and named on the birth certificate, he will get parental responsibility.
If a surrogate was used, both parents would need to apply to court for a

Parental Order
Step-parents won't automatically get parental responsibility and marrying the child's parent won't change this. A step-parent can only get parental responsibility by:
Adopting the child
Entering a Parental Responsibility Agreement – you'll need to be married to the biological parent who the child lives with and have permission from everyone with parental responsibility
Getting a Parental Responsibility Order – you'll need to be married to the biological parent for this
Getting a "lives with" Child Arrangement Order
Would you like to speak with one our family law team?
Fill out your information and one of our team will call you back