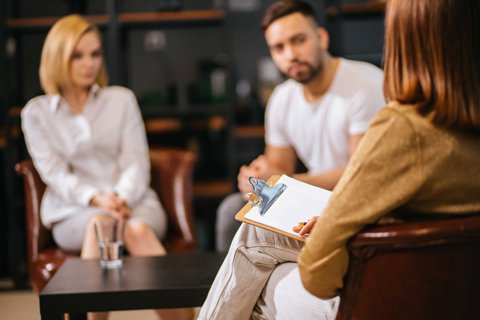 Mediation is a process used to try to settle disagreements concerning a child with Special Educational Needs and Disabilities (SEND) without the need to go to Tribunal. Mediation is facilitated by mediators, who are trained individuals, independent of either party who are engaging in the mediation.
When Can Mediation be Used?
With education law cases, the legal right to mediation is triggered in relation to Tribunal Appeals if the Local Authority has:
Decided to not carry out an Education, Health and Care needs assessment
Decided to not issue an Education, Health and Care Plan (EHCP) following an Education Health and Care Needs Assessment (EHCNA)
Issued a final or amended EHCP
Decided to not amend an EHCP or
Decided to cease maintaining an EHCP
It can also be used to resolve matters that can't be appealed to the Tribunal or disagreements around the health and social care elements of an Education, Health and Care Plan.
When there is a right to mediation, the letter the Local Authority sends you, informing you of the decision triggering a right to mediation, must set out your right of appeal to a Tribunal, as well as your right to mediation. It must also contain the contact details of your area's mediation service and the timescales to contact this service.
Mediation Certificate
If you're appealing to the Tribunal, you must obtain a mediation certificate in most appeals. You don't have to engage in mediation to obtain the mediation certificate, but you must at least contact the mediation company for them to discuss mediation options with you. You must contact the mediator within 2 months from the date on the decision letter. If you don't, they won't be able to issue you with a mediation certificate.
What Happens after Mediation?
After mediation is concluded or if you inform the mediation company you don't want to engage in it, you'll be issued a mediation certificate within 3 working days by the mediator.
You don't have to agree to the outcomes from mediation if you aren't happy with what's being proposed.
Furthermore, you can take some time after mediation to consider what's being proposed and get legal advice from one of our specialist Education Solicitors.
If there is agreement on outcomes following mediation, the terms should be drawn up and signed, and all parties involved should comply with them. If agreement couldn't be reached, your right to appeal isn't affected, which means you can still proceed to appeal to the Tribunal.
Get in touch with the UK's Number 1 Education Law team today!
Fill in the form below to get in touch with one of our education law team, or call our team today on: 0808 239 9764