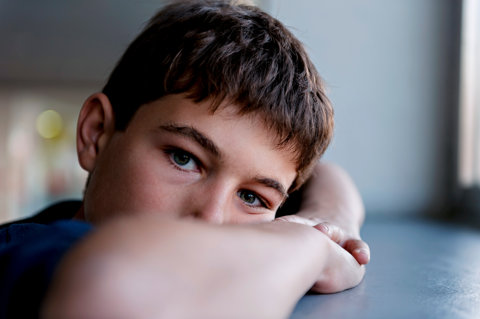 How to Claim Compensation for Historic Child Abuse
Posted on: 3 mins read

You may be able to claim compensation for historic abuse if you were abused as a child by making a claim to the Criminal Injuries Compensation Authority (CICA). However, the eligibility rules for claiming compensation under the Criminal Injuries Compensation (CIC) scheme can be quite complex, depending on the circumstances of your case.
In order to qualify, you must have sustained a "criminal injury" caused by a "crime of violence", which includes a sexual assault, which must have been reported to the police.
Our Abuse Claims Solicitors can talk you through the process of claiming compensation for historic child abuse and discuss whether you may be eligible to make a claim to the CICA. We can deal with your claim on a No Win, No Fee basis.
What is the Criminal Injuries Compensation Authority?
The Criminal Injuries Scheme is a scheme set up by the government to ensure victims of violent crimes, such as a physical or sexual assault, are compensated. The scheme is administered by the Criminal Injuries Compensation Authority.
Awards can be made for physical abuse under the scheme in addition to an award for psychological injury. Where a person has sustained a mental injury as a result of a sexual assault, they will be entitled to an injury payment for whichever of the sexual assault or the mental injury would give rise to the highest payment under the tariff.
If you were an adult when the incident of abuse occurred, the application should be made as soon as possible and within 2 years of the incident.
If you were under 18 when the incident of child abuse occurred, and it was reported to the police before your 18th birthday, you have until your 20th Birthday (2 years from becoming an adult) to make your claim.
If it was reported to the police after your 18th Birthday, then the application should be made within 2 years of the first report to the police. You will only qualify if the evidence means your claim can be determined without further extensive enquiries. However, if an application is made close to the time of the incident, it will be easier to provide evidence of the crime.
The time limit for making an abuse claim can only be extended if there are exceptional circumstances that meant an application couldn't have been made earlier, and if the supporting evidence means it can be determined without a CICA claims officer carrying out extensive enquiries. The CICA will sometimes want to see medical evidence to support any argument.
You must also have reported the sexual or physical abuse to the police. However, this doesn't need to have resulted in the abuser being convicted. An award from the CICA can be a valuable means of getting closure and recognition that a crime was committed even if it's not possible to bring the actual abuser to justice.
You will need to present the CICA with specific information including a Police Crime Reference Number in order to proceed with your claim. Our Abuse Claims Solicitors can help you make the application and deal with your claim on your behalf to ensure you receive the correct award.
Our clients rate us as
'Excellent'

4.5 out of 5 based off 2453 reviews
Get in touch, today!
Fill in the form below to get in touch with one of our dedicated team members, or call our team today on: 0808 239 1287