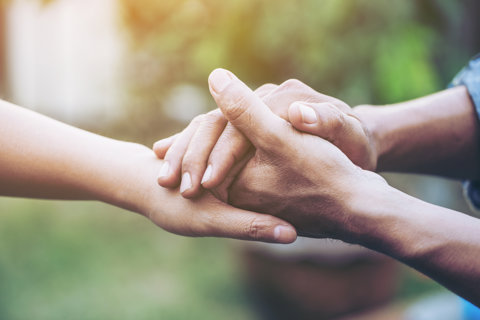 How to Claim Compensation for Abuse
Posted on: 1 min read

If you were abused as a child or are the parent or carer of a child that has been abused, a specialist Abuse Solicitor can help. We can advise and assist you in claiming compensation from the organisation or individual responsible for the abuse. However, there are time limits for starting a Court case, so you must get legal advice as soon as you can from a Solicitor that specialises in abuse cases.
For free legal advice get in touch with our Abuse Claims Solicitors. Ask about Legal Aid or if we can deal with your claim on a No Win, No Fee basis.
What does the process of making an abuse claim look like?
Starting a Claim for Abuse

Your Abuse Solicitor will work out who the claim should be against. It could be against an organisation such as a Local Authority or an individual person. In the latter situation, your Solicitor will have to investigate their financial background to make sure they can pay you your compensation.

In certain circumstances, your Solicitor may advise you that your best route for compensation is to make an application to an organisation called the Criminal Injuries Compensation Authority (CICA) and not to claim against an organisation or individual. The latter is an online application and strict time limits apply for making an application if you are an adult. On average, abuse cases of this nature can take 2 to 5 years to complete.

Funding the Claim

Your Abuse Solicitor will advise you how best to fund the claim. Legal Aid is available for abuse claims depending on your financial circumstances. Alternatively, we may be able to act for you on a No Win, No Fee basis – ask us for details.

 

Information and Documents Required

Your Abuse Solicitor will take information from you about the circumstances of the abuse and the injury you have suffered and put it into a witness statement. Your Solicitor may have to take witness statements from others to support your claim. They will look into obtaining copies of existing records from places like schools, medical institutions, the Courts, the police, employers and Local Authorities which may support your claim.

Making Contact with the Defendant

Immediately after collecting sufficient information to substantiate an abuse claim, a letter of claim or letter before claim will be drafted by your Solicitor for your approval. This letter will detail your claim and will be sent to the defendant once it's approved by you. The defendant should acknowledge safe receipt of the letter of claim and, after investigating the matter, should state whether or not liability is admitted. They should give reasons if liability is denied.

The Medical Evidence

Your Abuse Solicitor will have to get a medical report or reports on you to show what type of injury or injuries you have as a result of what happened to you. In abuse cases, the most usual injury is psychological in nature.

You'll have to visit either a specialist psychiatrist or psychologist and speak to them for several hours. They'll have all the records your Solicitor has obtained on your behalf and will ask you questions about what happened to you. They'll also ask you how you think the abuse has affected you, before writing a report which you will see and approve. The report will be sent to the defendant along with all the records obtained on your behalf.

Valuing the Claim

After obtaining the medical evidence, your Abuse Solicitor might arrange for a specialist Barrister to give an independent opinion on the merits of your case. The Barrister will be asked to provide their view on the legal merits of the case, to value the case and the amount of compensation that the claim should settle for.

Compensation Settlement

Both sides in an abuse case are encouraged to negotiate and settle the claim out of Court. It's open to both sides to make offers to settle throughout a case.

Most abuse cases don't go to Court for a final hearing (Trial) and instead either settle or a case has to stop as its not strong enough to progress. But sometimes, a settlement can't be reached in a case and, unfortunately, that means the case has to go to a final hearing before a Judge.
Want to speak with our abuse claims team in confidence?
Fill out your details and one of our team will call you back