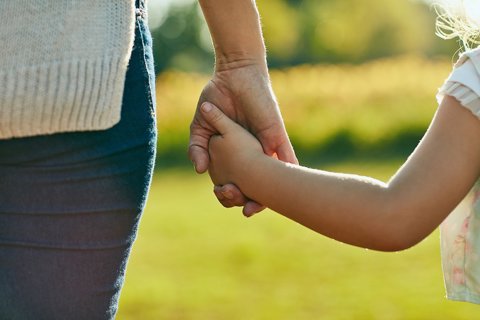 The Taboo of Female Child Sex Abusers
Posted on: 3 mins read

We don't often hear about female child sex abusers until an extreme case hits the headlines, but that doesn't mean that it isn't happening.
BBC Radio 4's File on 4 recently decided to investigate just how widespread this abuse is by submitting a Freedom of Information Request to police forces across the UK.
Data from 36 police forces across England and Wales found that 10,400 reports of female perpetrated child sex abuse were reported between 2015 and 2019. This averages at 40 reports a week and more than 2,000 a year.
So why aren't we hearing about these reports?
What Are the Most Common Offences?
Statistics collected by File on 4 revealed that of the 10,400 cases reported between 2015 and 2019, the most commonly reported offences included sexual activity with a child and sexual assault, both of which were reported more than 2,600 times. Other offences include rape which was reported 382 times.
While the report found that there were some offences against older children, over 5,400 of the victims were aged between 11 and 17, and around 3,800 victims were aged under 11.
Since 2015, there's been an 84% increase in reports of female-perpetrated child sex abuse.
"It's promising to see that more victims are coming forward about their abuse," says Senior Associate Solicitor Liam Goggin who specialises in Physical and Sexual Abuse Claims.
"Hopefully this increase in reporting will encourage more victims to come forward, without the fear of stigma or judgement. We're here to support victims of abuse, whatever their situation."
If You Need Support
We understand that talking about abuse is difficult, especially if you're worried that you won't be believed. Our specialist team of Abuse Solicitors are here to support you whether you just want some free, confidential legal advice, or you're looking to make a claim for compensation.
Ask about Legal Aid or if we can deal with your claim on a No Win, No Fee basis.
If you've not reported your physical or sexual abuse to the police, we can help you to do this so you don't have to worry about going through it alone. Our patient and understanding Solicitors and Lawyers have helped victims of female abusers to access the support they need to get on the road to recovery. Get in touch today for a confidential chat.
Get in touch, today!
Fill in the form below to get in touch with one of our dedicated team members, or call our team today on: 0808 239 1287