What can I do About Abuse at my Child's School?
Posted on: 2 mins read

When your child leaves home for a day at school you would expect them to be safe and secure under the staff's watchful eye. However, sadly this is not always the case.
According to the recent Government Review of Sexual Abuse in Schools and Colleges  the sexual harassment and online sexual abuse of children and young people is quite prevalent. One of the most worrying findings of the report is that in many cases, harmful behaviours happen so often, some people see this as normal. It also found that inside school premises, amongst the girls surveyed, several had experienced unwanted touching in school corridors.
Common forms of abuse also included the sending of explicit photos or videos and sexist name calling. Many young people were reluctant to complain as they fear that they would not be taken seriously, or the complaint would be potentially covered up.  It was also revealed that staff at some the establishments visited for the report did not even identify certain types of behaviour problematic.
In an ideal world each school or college should have a robust complaints procedure that children and parents can have faith in.  They need to know that if they complain about abuse it will be properly investigated and, if needed, appropriate action taken.  Sadly, this is not always the case.
The report has recommended that schools act as though abuse is happening even though there may be no specific reports.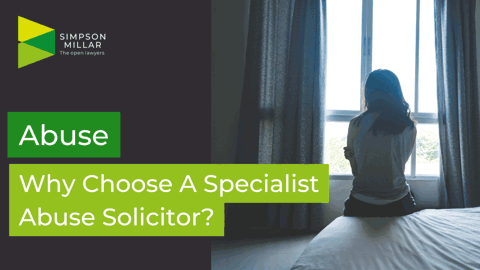 If you or your child have been abused while in education and you didn't complain at the time, or you were unhappy with the outcome of the complaints process, it is worth contacting our team of Child Abuse Solicitors.  We are experts in helping people get the justice they deserve.  It takes a lot of courage to come forward in these cases, but doing the right thing now could help to remedy things for you and protect others in future.
Get in touch, today!
Fill in the form below to get in touch with one of our dedicated team members, or call our team today on: 0808 239 1287