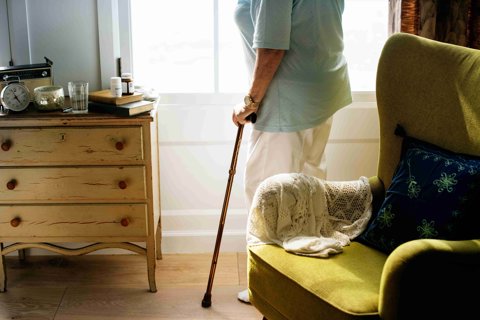 How to Deal with the Abuse of an Elderly Person in Care
Posted on: 2 mins read

Everyone deserves to be treated with dignity, respect and kindness in old age, so when you or an elderly person is being abused in care, it can be extremely distressing.
Abuse can take many forms, including:
Physical abuse or neglect
Sexual abuse
Psychological abuse
Financial abuse
So if you believe an elderly relative has been abused by those responsible for looking after them, or if you yourself have suffered this type of abuse, our Abuse Claims Solicitors can help you.
Contact us for free, no-obligation advice, and we'll look at the details of your case, and deal with you sensitively and supportively throughout. Ask us if we can work on a No Win, No Fee basis.
What to Do If You are Being Abused?
If you believe you are suffering from any kind of abuse in care, then it's important to remember there is always someone you can talk to. For example:
A trusted person, such as a friend or family member
A care worker you trust who may be in a position to address the situation
Your GP
Your social worker
The adult safeguarding team at your Local Authority
One of our Abuse Solicitors
Who Can I Speak to about Elder Abuse in Care?
If an elderly person has spoken to you about their abuse, there are several people you can speak to for advice.
For example, you can contact the Local Council if you're worried about somebody not being treated properly in a care home or being mistreated by a carer. You may be put in touch with the Council's adult safeguarding coordinator and given the opportunity to present your concerns to them.
Another option is to go to the police, as they may be able to take criminal action against the person or organisation responsible for the abuse.
Get in touch, today!
Fill in the form below to get in touch with one of our dedicated team members, or call our team today on: 0808 239 1287