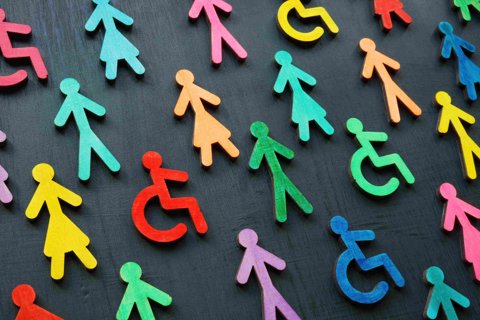 Our Approach
At Simpson Millar we remain committed to having a representative workforce that is inclusive and diverse, made up of different backgrounds, experiences and values that enable us to best meet the needs of our clients.
We are focused on making sure that each and every one of our colleagues has the ability to reach their full potential.
We are equally committed to establishing equality across the business and we continue to invest in our people, promoting our high performing colleagues on merit, and recruiting high performing people.
The Current Position
Looking back to the period from April 2021/2022, Simpson Millar's (mean) gender pay gap was 29.05%.
Although this shows a reduction from prior reports, we acknowledge that the data shows us that, across the firm, there is more to do. Some of the actions we have taken to address this will take time to work their way through, however, it is right that we acknowledge that there is more work to do - and we are committed to doing it.
To be clear, the statistics reported do not mean that there is a gap in pay between women and men who do the same job. We are confident that men and women who do the same job get the same pay.
Our Progress
There are some positive signs:
The firm continues its strong performance in terms of gender diversity with women holding 49% of the roles that make up the Upper Hourly Pay Quartile - both within the legal practice areas and our business support services - and account for 69% of all colleagues across the business.
Amongst our most senior colleagues (the Upper Quartile) the pay gap has also narrowed by 50% in comparison to 2021.
As part of Simpson Millar's 2022 promotions round, a total of 19 colleagues were promoted on merit for their continued contribution to the success of the business – including 14 women, and 5 men.
In 2022, all four trainees from across the business that joined our innovative Solicitor Qualification Programme (SQP) were women, and all were recruited internally in line with our ongoing commitment to providing opportunity and advancement for our colleagues. All appointments were on merit.
A further four female colleagues completed their Period of Recognised Training and have now moved into more senior roles within the business.
Promotion and progression remain an important part of our growth strategy. We are confident that if we get promotion and progression right, the pay gap will reduce further, over time, as more women move up through our business and into the most senior roles.
We are proud of our 'Open working' offering which provides flexibility for our colleagues. Indeed, this was recently voted by our colleagues as one of our most popular offerings. We remain committed to providing a flexible and agile work environment that allows our workforce to balance their professional lives with their personal lives, serving our many clients (28,000 in 2022) whilst enjoying a good work/life balance as they progress through their careers. We continue to offer class leading family friendly policies.
In 2022 we also undertook our annual Pay Review for our colleagues. Given the current economic situation, in the last 12 months we've given every colleague a pay rise with our lower earners getting the highest percentage increase. We value our team greatly and we hope this contributes to demonstrating that. We're committed to enhancing our salary and benefits offering even further in the future.
Declaration
We confirm that that Simpson Millar's gender pay gap calculations are accurate and have been calculated in line with the Equality Act 2010 (Gender Pay Gap Information) Regulations 2017.
Greg Cox
CEO
Contact our team Today!
Fill in the form below for a no obligation, case assessment or call our team today on: 0800 260 5010