Corporate and Social Responsibility

We're rated
'Excellent'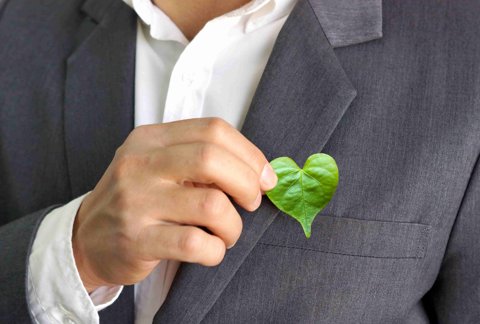 Simpson Millar recognise that we are responsible for all our activities to our employees, clients, service providers and the broader society in which we operate.
We are dedicated to conducting ourselves responsibly and reasonably at all times and to ensuring that as full a contribution as is viable is made to our social and local economic development whilst improving the quality of life of all our members of staff.
As part of our ongoing commitment, this policy is reviewed and updated annually by the Management Committee.
Our philosophy and commitment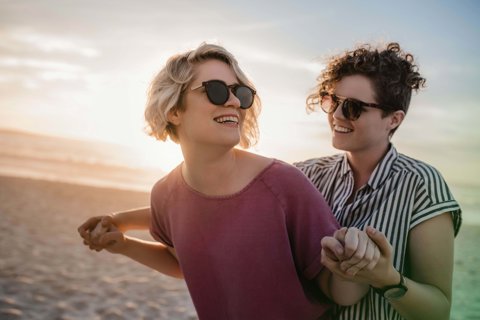 Our clients
In a time when many businesses use the small print to catch their customers out, we pride ourselves on openness, honesty and integrity. We will, at all times, inform you about the status of your enquiry or about the costs you have incurred. We want our clients to feel:
involved in their legal matters and not to feel like a spectator on the side
highly impressed with our services
We look to learn about our clients so we understand their individual needs and circumstances and, by doing this, we can provide them with a tailor-made service for all their legal requirements. We want to become "your Lawyer" and to establish a relationship with you that you will value for many years.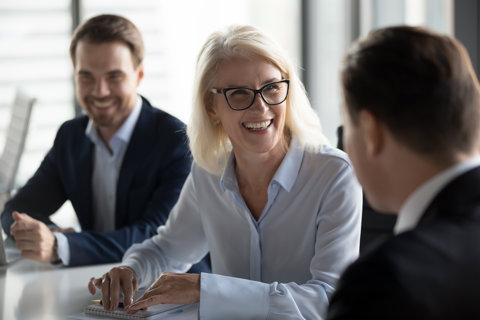 Our staff
We pride ourselves on the calibre, diversity and quality of our staff and for that reason we became one of the first law firms in England and Wales to achieve the Investors in People Accreditation. In April 2007, we became one of the first law firms considered against the new Investors in People standard that includes wellbeing of staff as a consideration.
In addition to our service to our clients and our professional reputation, we actively seek to offer our staff rewarding careers and job satisfaction.
Simpson Millar in the community
Wherever possible, Simpson Millar use local businesses to provide services such as catering, cleaning, supplies, etc.
Simpson Millar support local schools and universities by offering several work placements a year to students looking to gain work experience.
Simpson Millar actively support charities throughout the UK and more details can be found on the charity section of our website as to recent activity.
Simpson Millar are committed to recycling and reducing the amount of general waste generated by each office.
Each office has the facility to sort plastic, glass and paper for recycling.
Simpson Millar have a "switch off" policy and actively encourage members of staff to switch off all electrical equipment at the end of the working day.
Simpson Millar  have installed mains fed water coolers in all their offices in place of traditional bottled water machines.
We're proud of our social responsibility programme, which sits at the heart of everything we do and is a fundamental part of who we are.
Our programme, called PRIDE, is made up of 4 core areas:
Pride in our community
Pride in our environment
Pride in our people
Pride in our clients and the pro bono work we do
We recognise that we have a responsibility to all our colleagues, clients, business partners and suppliers and the broader society in which we work.
We live to embrace and drive social responsibility across everything we do. We have clear aims and goals and believe our PRIDE programme will make sure that we deliver against them.
Our approach
PRIDE involves a lot of different colleagues from across all our offices who work collectively to drive each of the different programmes forward. Working with many people from outside the firm, including clients, charities and business partners, our aim is to be recognised as being one of the leading businesses for social responsibility.
Each programme takes many different forms. Organised and driven by small individual committees, we undertake a wide range of activities from providing volunteers for local and national events and initiatives, to giving free legal advice and working closely with a number of large charities, as well as many small local ones.
With 11 regional offices across England and Wales, we take pride in supporting our local communities. Whether it's arranging to visit a client at home, working with local charities or taking part in and supporting local events, we're constantly working to help local good causes and improve the local community.
Working closely with the local community has meant that we remain aware of any local key issues and we actively encourage our colleagues to volunteer to help and get involved, whether that's on an individual basis or as part of a wider team. 
We also support local schools and universities through offering placements to students who want and would benefit from work experience while always seeking, wherever possible, to use local businesses to support our local offices.
Our aims are:
To help and provide support to vulnerable groups and individuals within our local communities
To work closely with similar like-minded local businesses, organisations, charities and support groups to support and help develop the local community
To create better local communities in which our colleagues live and work
We understand that everything we do has an impact on the environment and that it's our responsibility to make sure that wherever possible, we seek ways to reduce this impact, whether that's by reducing our carbon footprint, sourcing and using sustainable materials or seeking better ways of doing things.
We actively encourage our colleagues to put forward suggestions, while also working closely with our business partners and suppliers to make sure, wherever possible, that we work collectively with like-minded organisations and businesses.
One of the most recent improvements is our move towards flexible working and taking office space that's much smaller than what we've previously had. This has driven the need for smarter working.
Our aims are:
To reduce waste and work more efficiently
Make better use of technology to reduce the impact on the environment from less paper to less travel
Encourage our colleagues to consider the environment and actively seek better ways of doing things
We're proud of the quality and diversity of our staff. This isn't a new thing. We've always championed 'our people', making sure that we not only employ the very best, but also seek to continue developing and improving our people to make sure they're all able to reach their true potential. It was this approach that helped us, in April 2017, to become one of the first law firms in England and Wales to earn the Investors in People accreditation.
Our people are our biggest asset. We understand and embrace this and are committed to building an inclusive and supportive working environment, which is also rewarding and allows our colleagues to grow and constantly seek to improve. We believe this will benefit our clients and make sure we can continue providing them with the very best service they need.
Our aims are:
To make sure every colleague has pride in what they do, in Simpson Millar and the service we give to our clients
To create a rewarding but challenging place to work
Make sure everyone has an opportunity to develop and become the best they can
To have friends rather than colleagues
We pride ourselves on our pro bono work and in supporting and helping those people who need it the most, who are often the least able to afford it.
Our pro bono work takes many forms. For instance, we work closely with our business partners, charities and many trade unions to provide initial free advice, help and support to their members, well as to their family and friends.
We also hold free legal clinics and drop-in centres in our local communities, where people who can't pay and can't get public funding can get initial advice and help to solve their individual challenges. 
We have extensive experience of providing a wide range of legal aid legal services, ensuring that those people who need help and advice can get the support they need without having to worry about the cost.
Our aims are:
To help people unable to pay get the legal help and advice they need
Help build morale and teamwork through our Lawyers facing new challenges and working collectively to help solve problems
Allow our Lawyers to learn new skills
Contact our team Today!
Fill in the form below for a no obligation, case assessment or call our team today on: 0800 260 5010