Simpson Millar Sign Armed Forces Covenant

We're rated
'Excellent'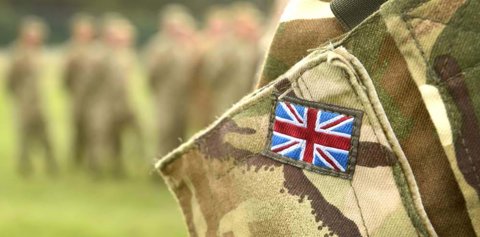 Simpson Millar are proud to confirm our support for all British Armed Forces Personnel by signing the Armed Forces Covenant. We've committed to the voluntary pledge, made by businesses and organisations, to support the Armed Forces Community.
We want to confirm that we recognise the value that people who serve in the Armed Forces, whether they are Regular, Reservists or Veterans. We also recognise the role of their families and how much they contribute to the country, to our business and to our community.
We're pleased to offer a 10% discount off selected services to all Armed Forces Personnel. These services include:
Education Law (inc School Admissions Appeals and Free EHCP review) 
We know that our Armed Forces protect us. They, and their families, sacrifice a lot to work in such a vital role. They risk serious injury and even death to do their duty. Because of this, everyone in the Royal Navy, the Army and the RAF deserve to be treated fairly and given respect and support, along with their families.
Because of this significant sacrifice, Simpson Millar wants to support our Armed Force Personnel in any way we can.
Gavin Hughes, Partner in Military Claims team said "It's really important to recognise the work that people in the Armed Forces do for everyone here in the UK. It's easy to forget some of the sacrifices that they and every member of their families make to do the job that they do.
"Simpson Millar felt it was important to sign up for the Armed Forces Covenant because we are already helping serving personnel and veterans who've suffered from injuries which weren't their fault. These include helping people with Post Traumatic Stress Disorder and other physical and psychological injuries to get the help and treatment they need."
Our commitment to Armed Forces personnel in the UK is to:
Show that we're an Armed Forces friendly business
Be flexible with Service spouses
Support any of our colleagues who are part of the Reserve forces
Offer support to local cadet units where we can
Actively participate in Armed Forces Day
Offer a discount to members of the Armed Forces Community
If you're a member of the Armed Forces here in the UK, don't forget to use FORCES10 to take advantage of your discount on a selection of our legal services. 
"We wanted to also support people currently serving in the military and their families when they need legal help and advice, so the Armed Forces Covenant was our way of offering that support"

Gavin Hughes

Partner in Military Claims
Contact our team Today!
Fill in the form below for a no obligation, case assessment or call our team today on: 0808 239 2183