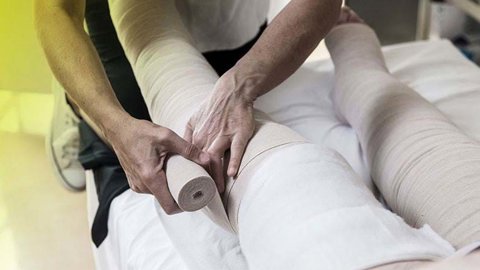 What are the Psychological Effects of a Serious Injury?
Posted on: 2 mins read

When you suffer a sudden life changing injury in an accident, friends and family can often overlook the fact that the psychological impact of a serious injury can be just as significant as the physical effects.
In many serious injury cases, a new disability can mean:
A questioning of life values
A change of a role in the family
Getting used to the involvement of healthcare professionals
Dealing with a change in other people's perception of you
Loss or reduction of earnings or income
A person who is recovering from a serious injury may also experience symptoms of depression, including:
Loss of interest in what may have previously been an enjoyable activity
Withdrawal from family and friends
Inability to concentrate
Feeling overwhelmed and lacking in confidence
Increase in alcohol and drug intake
Significant weight loss or gain
Trouble getting to sleep
Feeling worthless and helpless
Increase in irritability
Feelings of unhappiness and/or frustration most of the time
Suicidal thoughts
Furthermore, the daily stress and worry of coping with daily life can lead to symptoms of anxiety. These may include:
Hot and cold flushes
Quick heartbeat
Tightening of the chest
Worries that seem to snowball
Repetitively going over the same thoughts
Post-Traumatic Stress Disorder (PTSD) can also develop after a serious injury, especially if the accident that led to your serious injuries was terrifying or life-threatening, and it was not your fault.
Common Signs of PTSD include:
Difficulty sleeping
Vivid nightmares
A constant searching for signs of danger
Irritability
Avoiding certain activities, places or people that are reminders of the event
Lack of concentration
Detachment from family and friends
Emotional numbness
Feeling upset after suffering a serious injury that has left a person
Get in touch, today!
Fill in the form below to get in touch with one of our dedicated team members, or call our team today on: 0808 239 3227