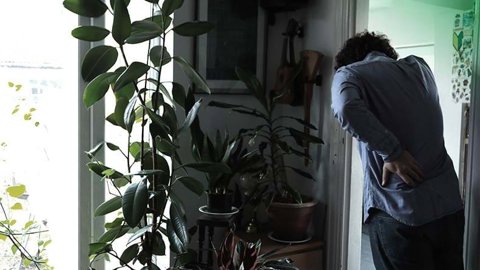 How is Spinal Cord Injury Compensation Calculated?
Posted on: 2 mins read

The amount of compensation you receive for a spinal cord injury will depend on the type of injury you've sustained and its severity. For example, spinal cord compression, impairment and permanent disability are taken into account.
A compensation settlement can include the cost of any care, rehabilitation and medical treatment you may require, as well as home adaptions if they are needed. It can also cover the financial losses you've incurred as a result of your injury, such as any loss of earnings.
After taking on your case, our Serious Injury Solicitors will bring in independent medical experts to assess your condition and the full impact it has had on your life.
With this information, we can work out how much compensation you're entitled to, with an amount that fully reflects your level of suffering and your current and future needs. We can then approach the insurers of the party you hold responsible for your injury and let them know you want to obtain damages.
As Serious Injury Solicitors we understand the long-term effects of paraplegia and tetraplegia (sometimes referred to as quadriplegia), not just for the accident victim, but also upon family, friends and colleagues. So the impact on others will also be factored in when calculating the amount of compensation you may be entitled to.
Spinal Injury Compensation Payouts
This is the amount of General Damages one can recover in compensation and is set by the Court with reference to similar awards given in previous cases and can be found in the Judicial studies guidebook which sets out the various parameters
In the most severe spinal injury cases, the amount of compensation can range from £240,000 - £320,000. In moderately severe spinal injury cases, compensation can range from £160,000 - £240,000. Moderate spinal injury can be awarded in the region of £30,000 - £160,000.
However, we should stress these are just "average" amounts and any compensation settlement you may receive will depend on your unique circumstances. For example, when a most severe spinal cord injury prevents someone from ever going back to work (significant financial losses), the compensation awarded could be £3,000,000 or more. See Spinal Cord Injury Compensation Payouts Guide.
The largest elements of any claim for compensation, however, will relate to those losses which result in someone not being able to work again, the costs of care and support, therapy, case management and treatment and the costs of equipment, occupational therapy and aids and appliances.
There is also a claim for the need for ground floor and/or suitable adapted accommodation.
Get in touch, today!
Fill in the form below to get in touch with one of our dedicated team members, or call our team today on: 0808 239 3227