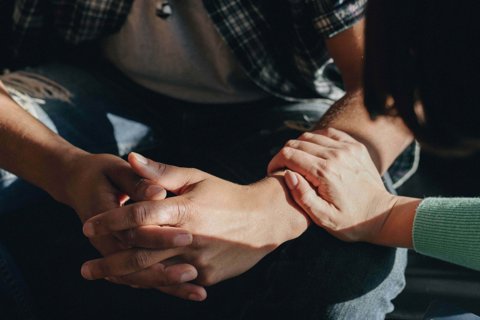 Can I Claim for Someone Else Who Suffered a Serious Injury?
Posted on: 4 mins read

Dawn Rose
Personal Injury Solicitor, Serious Injury Team Leader
This article was updated on 21 October 2022.
Many people who suffer a serious injury may not be in a position to claim compensation themselves. In these cases, the law allows for someone else to act on the injured person's behalf as what's called a "Litigation Friend".
Circumstances where a Litigation Friend may be required include:
Where the injured person is child
Where an adult lacks the mental capacity to manage their own court case
A Litigation Friend could be any of the following:
A parent or guardian
A family member or friend
A professional (e.g., a Solicitor)
A social worker
Someone with Power of Attorney
If there is nobody suitable to act as the Litigation Friend, the Official Solicitor can be appointed instead to act on the person's behalf.
If you're unsure about your eligibility to claim on another person's behalf, our specialist Serious Injury Solicitors can advise you. We may also be able to deal with your claim on a No Win, No Fee basis – get in touch with our friendly and approachable team for further details.   
Claiming Compensation on Behalf of a Child
In England and Wales, if a child suffers a serious injury, they won't be able to take legal action themselves until they are 18 years old. They will then only have until their 21st birthday to make a claim for compensation.
As a result, many parents and guardians decide to make a claim on their child's behalf as a Litigation Friend. They will then become responsible for:
Instructing a Serious Injury Solicitor and providing them with the necessary facts of the case as well as updating them on how your child is feeling and how their recovery is progressing.
Providing the Solicitor with medical documentation and receipts relating to any treatment and travel costs the child has incurred.
Recording details of all other costs that have resulted from the injury, such as the cost of home adaptations and buying mobility aids.
Making decisions in the best interests of the child.
Giving instructions and taking advice from your Solicitor.
A Litigation Friend may also be able to help a child by providing the Serious Injury Solicitor with evidence relating to the accident itself, such as pictures of the child's injuries and images of the location where the accident took place, as well as the contact details of witnesses who may be willing to testify.
This information could be vital in helping our Serious Injury Solicitors to value the claim and calculate how much compensation should be received.
Once a settlement is agreed upon, the Litigation Friend should seek Court approval. An Infant Approval Hearing will then be arranged and a judge will consider all the relevant evidence before deciding whether the terms agreed are in the best interest of the child.
Claiming for Someone with Reduced Mental Capacity
Under the Mental Health Act 2005, you could claim compensation on behalf of a friend or relative who lacks mental capacity. This is known as acting for a "protected party".
Your loved one may have acquired a brain injury in a serious accident or could have a pre-existing condition such as Alzheimer's or a learning difficulty that prevents them from making decisions in a legal case. In each of these cases, a Litigation Friend would be required to secure compensation.
Our legal experts will let you know if you can make a claim on behalf of a friend or family member without mental capacity and guide you through the claims process.
Our clients rate us as
'Excellent'

4.5 out of 5 based off 2455 reviews
What if I'm not Sure if Someone is Lacking Mental Capacity?
It's not always immediately apparent if your family member or loved one injured lacks mental capacity to make their own decisions in a legal case.
If a person has suffered a head injury and we think they may potentially have suffered a brain injury, we will speak to their wider family and friends to understand the impact in their day to day lives, their behaviours and any changes in their personality or memory and cognition.
Sometimes the changes can be that subtle that they may not have been diagnosed at the point we are instructed. Our specialist Brain Injury solicitors are trained to look for these signs and we will instruct different types of medical expert witnesses to conduct examinations. This may include an instruction to a psychologist or psychiatrist to ask if the injured person lacks mental capacity.
Occasionally, a medical expert might advise that a person has fluctuating capacity where the situation is variable and they would therefore benefit from the appointment of a Litigation Friend, particularly if it's thought they might become overwhelmed and stressed by the litigation.
Get in touch, today!
Fill in the form below to get in touch with one of our dedicated team members, or call our team today on: 0808 239 3227