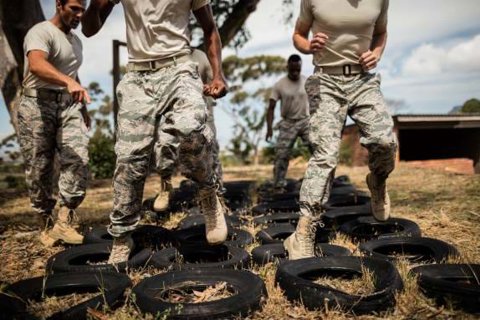 What Steps Must the MoD Take to Avoid Training Accidents?
Posted on: 2 mins read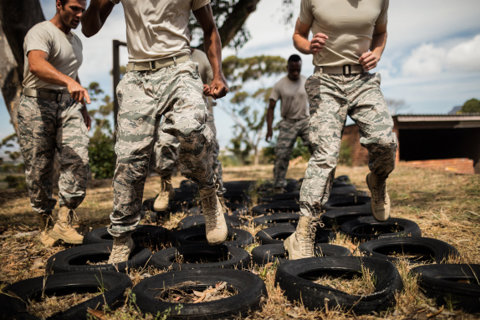 The Ministry of Defence (MoD) owes a duty of care to service personnel, so it must make sure training exercises are carried out safely. For example, the MoD should make sure that:
Appropriate risk assessments are completed
Training exercises are properly planned
Service personnel are provided with safe and suitable equipment
Service personnel are trained in how to use equipment safely
If you've been injured in a military training accident and you believe the MoD may not have taken sufficient measures to keep you safe, then you could make a claim for compensation.
Contact our expert Military Claims Solicitors for a free claims assessment, and we'll be happy to discuss your potential case with you and how we could help you.
We've helped many members of the British Armed Forces recover the compensation they deserve after accidents that could have been prevented, had adequate safety measures been put in place.
We can also talk to you if you're an Armed Forces veteran or wish to claim on behalf of a loved one who died in a military training accident. Ask us if we can manage your case on a No Win, No Fee basis.
MoD Training Injuries and Accidents
A career in the Armed Forces is different from many other lines of work, as service personnel expect to be placed in potentially dangerous situations, and understand they need regular training to stay in peak physical condition.
But this doesn't give a green light to the MoD to ignore the health and safety regulations that other employers have to follow. So the incidents which lead up to a military training accident will be benchmarked against the same standards as any other accident at work.
This means that the senior personnel conducting training exercises must make sure that they are properly controlled and risk assessed, to ensure that potential risks such as exposure to extreme temperatures can be addressed and mitigated where possible.
Proper Equipment
A key part of making sure military training exercises are carried out safely is providing the right equipment, such as boots, gloves and personal protective equipment.
The MoD must also make sure that any equipment service personnel are given is in a good condition, and has been properly maintained.
In addition, the MoD have a legal duty to provide training on how any equipment can be used safely.
Claiming Compensation for a Military Training Accident
The long-term consequences of a military training accident can be devastating and can often lead to the victim being discharged on medical grounds.
If you have been injured as a consequence of the MoD being in breach of their duty of care, or if you lost a loved one in a military training accident, you have a right to claim compensation.
Our Military Claims Solicitors are specialists in this area of law, and have helped many serving Armed Forces personnel, veterans and family members secure much-needed compensation.
If we take on your case, we'll carry out a thorough investigation to establish whether more could and should have been done to keep you safe.
We'll handle your claim sensitively and make sure you're kept regularly updated, so you always know what's going on.
Get in touch for a free claims assessment and we'll be happy to speak with you about your potential case and if you have a good chance of claiming successfully.
Would you like to speak with one of our Military Claims Specialists?
Fill in your details and one of the team will call you back or if you need to speak now call us on 0808 239 0244