Military Training Accidents
For free legal advice call our Military Claims Solicitors and we will help you. Ask if we can deal with your claim on a No Win, No Fee basis.

We're rated
'Excellent'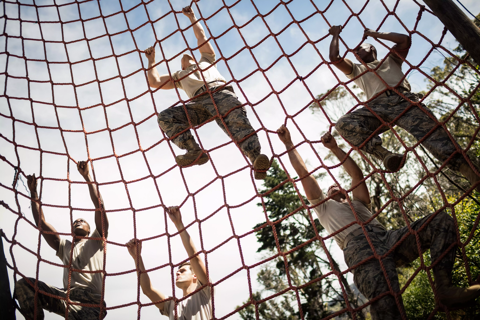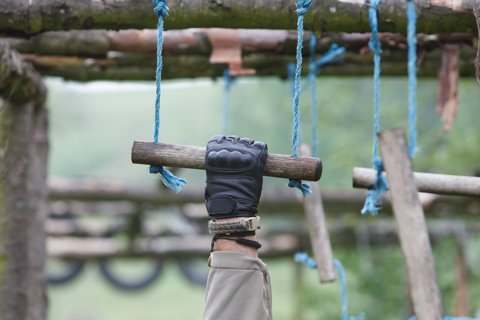 Our Military Claims Solicitors can help you claim compensation if you've been injured in a military training accident, or if you've lost a loved one whilst they were training in the British Armed Forces.
We offer free, expert legal advice to serving Armed Forces personnel, veterans and family members to discuss potential compensation claims.  If we take your case on, we will deal with this on a No Win, No Fee basis.
We have an excellent track record of securing compensation for our armed forces clients.
For free legal advice get in touch with our Military Claims Solicitors.
Making a Claim for a Military Training Injury
The very nature of serving in the Armed Forces means that training is physically and mentally demanding. Despite this, the MoD should still be running training exercises in a safe manner and minimising the risks of injury as much as they can.
Common causes of training injuries include:
Inadequate training and preparation
Failure of military equipment
Equipment not being used correctly
Being given incorrect or inadequate equipment
Not being given suitable Personal Protective Equipment
Inadequate preparation for the exercise, such as a failure to prepare suitable a risk assessment
It's the MoD's duty to keep you safe whilst training. The impact of a training injury could mean that you can't progress as far in your military career as you would have before your injury or even result in a medical discharge. Any compensation you get will take this into account.
Why Choose Simpson Millar?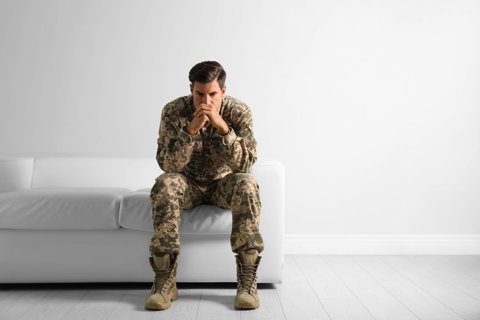 Living With an Injury after a Training Accidents
Service Personnel operate in a highly dynamic environment, and when things go wrong this can result in significant or severe injuries, with a long road to recovery. In the most severe cases there could be catastrophic brain or spinal injuries, meaning round-the-clock care is needed. In these cases, compensation is paid to make sure all their care costs are paid for life, along with compensation for the loss of their career. 
Serious injuries can cause many uncertainties, stress and worries and the financial strain can be overwhelming. By making a successful claim, you can be sure that you and your family have future financial security leaving you to concentrate on living your life to the full after your injury. Our military claims Solicitors will handle your claim with sensitivity, and a close personal touch, often visiting you regularly throughout your claim.
Meet some of our Military Claims Team
Fatal Accident Claims
Tragically, fatal accidents can happen in the course of military training.
We are experienced in dealing with cases for husbands, wives and other family members. We'll deal with the claim sensitively and will provide you with a highly-personalised service, whilst we work with you to secure compensation. Any compensation you get will help to replace the lost income which would have been brought into the family home.
If you've lost a loved one in a military training accident, it's really important for you to get compensation so you can feel financially secure.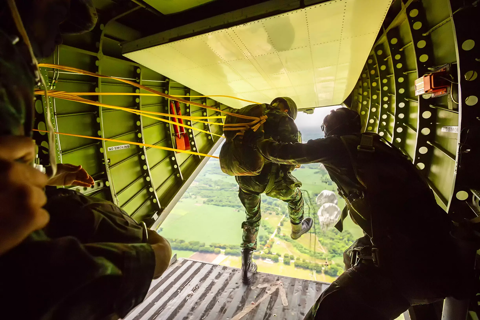 How we helped someone who suffered a back injury from a parachute accident
Our Military Claims Solicitors are well experienced in helping Armed Forces personnel who have been injured in training accidents. Here's just one example of how we have helped:
We helped our client to get compensation after he fractured a vertebrae in his lower back during a parachute training accident.
Armed Forces Compensation Scheme and Critical Illness Claims
We recommend that anyone who has suffered a training injury in the course of their forces career should make a claim under the Armed Forces Compensation Scheme (AFCS). This is a no-fault scheme, so compensation should be paid in all cases.
AFCS compensation tends to be lower than compensation in civil claims and you need to know that you can still make a civil claim even if you you've made a successful claim under the AFCS. The general rule is that the amount of the AFCS award will be offset from the compensation from your civil claim.
Our lawyers regularly help our clients make AFCS claims in the course of civil claims for training injuries.
We recommend that claims should also be investigated under any Critical Illness Insurance policy.  Any claim under a private insurance policy is not offset against the civil award.
FAQs about Military Injury Claims
There are time limits in which to make a compensation claim for a military training accident. You usually have 3 years from the date of your injury to make a civil claim and 7 years to make an AFCS claim.
Understandably, some serving personnel want to leave any prospective claim until they've left service, but we need the longest period of time possible to investigate a case, gather evidence, and prepare for Court proceedings if we need to.
Getting early, specialist legal advice is your best option.
We offer free legal advice over the phone and you should ask our Military Claims Solicitors if we can deal with you case on a No Win, No Fee basis. This means you won't have to pay for any of the legal work we do unless your claim is successful.
Get in touch, today!
Fill in the form below to get in touch with one of our dedicated team members, or call our team today on: 0808 239 0244