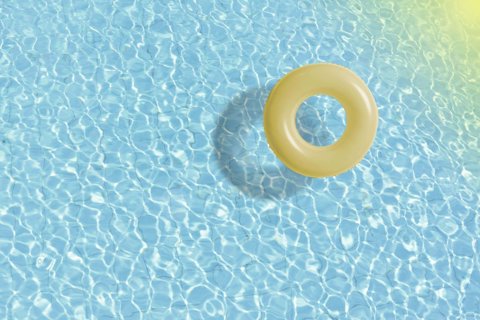 Claiming Compensation for Shigella on Holiday
Posted on: 3 mins read

Shigella is a bacterial infection that can cause dysentery and lead to many unpleasant symptoms, from fever and bloody diarrhoea to inflammation of the intestines. So if you contracted Shigella on holiday, you may be entitled to compensation.
For free legal advice get in touch with our Holiday Claims Solicitors. Ask if we can deal with your claim on a No Win, No Fee basis.
What is Shigella?
Shigella is a form of bacterial infection that's usually transmitted through contact with contaminated faecal matter or water. This can often be found in swimming pool water, as well as food that's been contaminated by a person who has come into contact with Shigella. Flies and other wildlife have also been known to spread the disease.
Shigella can cause dysentery in holidaymakers and can be spread by contaminated water and infected food handlers.
Shigella Symptoms
Common symptoms include:
Bloody diarrhoea
Stomach cramps
Nausea
Fever
Inflamed intestines
Rectal tenesmus (the feeling that you need to pass a stool but can't)
Dysentery can be very harmful, particularly to young children, the elderly and those already in poor health. One of the biggest risks to your health is the severe dehydration that can result from diarrhoea. It's therefore important for you to stay hydrated using rehydration salts if necessary.
The incubation period for Shigella is usually between 1 and 3 days, but symptoms can manifest anywhere between 12 hours and 7 days. As a result, you might not experience symptoms until returning to the UK.
Symptoms of Shigella typically last for between 1 and 14 days and are usually self-limiting, meaning they can resolve without the need for treatment. However, it's advisable to get a diagnosis from a medical professional if you suffer a holiday illness.
What to Do If You Get Shigella
If your holiday has been ruined by what you think might be Shigella, you should inform your tour operator representative and a member of your resort staff while on holiday. They can then prevent the further spread of infection and provide you with the appropriate care.
After returning back to the UK, you should get in touch a specialist Holiday Claims Solicitor with experience of handling holiday illness claims.
Your tour operator's legal team may try settling your claim with a sum that's a fraction of your claim's true value, or with a goodwill gesture such as vouchers. Furthermore, some tour operators may argue that the cause of your holiday sickness can't be proved and therefore the hotel can't be held liable.
However, one of our expert Holiday Claims Solicitors will work diligently on your behalf to assemble a case based on all the facts and available evidence to strengthen your claim and do their best to get you the full amount of compensation you're entitled to.
Contact our leading Personal Injury Team specialising in Travel Claims Today
Fill in your details and one of our team will call you back or call us now on 0808 239 7911