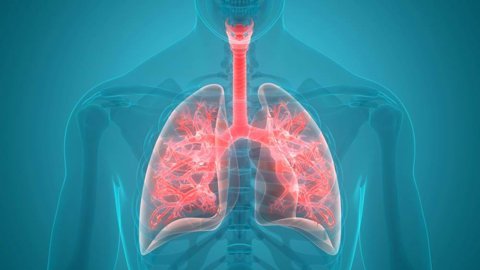 Claiming Compensation for Legionnaires' Disease on Holiday
Posted on: 3 mins read

You may be entitled to compensation if you developed Legionnaires' disease while on holiday.
This lung infection can occur if you inhale water droplets contaminated with the Legionella bacteria, and is usually caught in places where the bacteria has got into the water supply. That means objects such as water treatment systems, air conditioning units, hot tubs, taps and toilets can be sources of a Legionnaires' outbreak.
Legionnaires' disease isn't common, but it can be serious, and leave you with a host of unpleasant symptoms that stop you enjoying your holiday. So if you've been diagnosed with Legionnaires' disease because your hotel or resort management or tour operator were negligent, you could be entitled to compensation.
Contact our team of Holiday Claims Solicitors for free legal advice on claiming compensation for Legionnaires' disease and we'll let you know if your case has a good chance of success. Ask us if we can deal with your claim on a No Win, No Fee basis.
How to Claim Compensation for Legionnaire's Disease
If you develop symptoms of Legionnaires' disease as a result of poor conditions at your holiday hotel, resort or on board a cruise ship, you need to see a medical professional as soon as possible and get a proper diagnosis. You should also visit your GP after returning back to the UK, as their conclusions may serve as vital evidence to support your claim.
You can also boost your chances of succeeding with your claim by gathering evidence while you're still on holiday. For example, photos and video footage of faulty water treatment systems, air conditioners or other potential sources of infection could be crucial in establishing liability.
Finding out if other holidaymakers have suffered with the same condition can also help to bolster your claim, so take their names and contact details, so witness statements can be obtained from them at a later date.
Your holiday tour operator is legally required to take reasonable steps to keep you and your family safe if you're on a package holiday at an all-inclusive resort. So if we can prove they fell short in this duty and you became ill as a result, you could make a successful holiday sickness claim.
Our Holiday Claims Solicitors are experts with a successful track record of helping people who have fallen ill on holiday get the compensation they deserve.
Our clients rate us as
'Excellent'

4.5 out of 5 based off 2457 reviews
How is Legionnaires Disease Caused?
Legionnaires' disease is normally caused by inhaling water droplets or the contents of aerosols contaminated with legionella bacteria. Taps, spa pools and shower heads are common sources of outbreaks, along with poorly maintained water treatment systems, air conditioning units, particularly those that are visibly leaking.
The legionella bacteria can also be found in contaminated freshwater Jacuzzis and hot tubs, as they might have had temperature problems, or stored stagnant water for some time. Legionnaires' disease can't be spread from person to person, and can only be contracted by breathing in contaminated water.
Contact our leading Personal Injury Team specialising in Travel Claims Today
Fill in your details and one of our team will call you back or call us now on 0808 239 7911