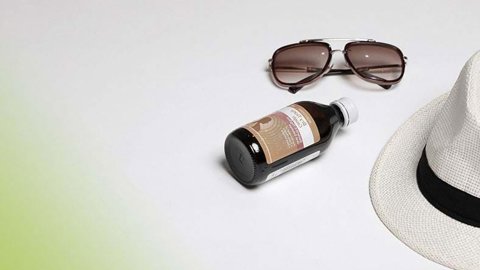 Claiming Compensation for Campylobacter
Posted on: 3 mins read

If you fell ill with Campylobacter on holiday, you may be able to claim compensation from your tour operator. Our Holiday Claims Solicitors have many years' experience of helping clients secure compensation after suffering a holiday sickness.
Get in touch for a free, initial consultation, so we can look at the details of your claim. We may be able to deal with your case on a No Win, No Fee basis, so ask us for details.
What is Campylobacter?
Campylobacter is a harmful strain of bacteria. Food poisoning caused by different species of the Campylobacter bacteria is collectively called Campylobacteriosis and this bacterium can usually be found in the following:
Contaminated food
Dairy products
Unchlorinated water
The bacterium can also be carried by insects, animals and people who have become infected.
How Can I Get Campylobacter?
Campylobacter can be contracted in many different ways. Particularly common causes include:
Undercooked or Raw Food
Meat can be an especially high risk food if it's not cooked properly, with raw chicken and pork posing the highest risk.
Wild Birds at Hotel Buffets
Harmful bacteria is often carried on the beaks and claws of birds who have previously fed at landfills, sewage farms and other contaminated locations. They can spread bacteria through defecation and pecking at open air buffets and barbecues, which are common at many holiday hotels and resorts.
Contact with Wild Animals
Contact with infected wild animals such as feral cats and dogs, as well as animals at zoos and farms, can cause you to contract this dangerous bacterium, so avoid contact or wash your hands thoroughly after touching them.
Campylobacter Symptoms
Common symptoms include:
Nausea
Severe diarrhoea
Abdominal pain
Vomiting
Blood and mucus in your stool
Fever
Campylobacter symptoms generally start to appear within 2 to 5 days, but can sometimes take up to 10 days to manifest. Once infection has taken hold, symptoms usually persist for between 2 days and a week. However, it can trigger longer-term health complications, such as reactive arthritis and irritable bowel syndrome (IBS).
Symptoms of campylobacter can easily be mistaken for those of other illnesses, such as appendicitis, so it can be hard to diagnose on the basis of symptoms alone. That's why it's important not to self-diagnose and treat yourself, as you might make a misdiagnosis and make your condition worse.
Our clients rate us as
'Excellent'

4.5 out of 5 based off 2452 reviews
Who is Responsible for My Holiday Sickness?
Your tour operator is at fault if your holiday was booked as a package holiday and poor hygiene at your hotel was the cause of your illness.
Under the Package Travel Regulations 1992, tour operators are responsible for every aspect of your package holiday that was sold to you for a single price, including your flight, accommodation, meals and safety. So if you became ill as a direct result of your stay at your resort, you may be entitled to claim compensation from your tour operator.
Speak to a specialist Holiday Claims Solicitor before sending a written complaint to your tour operator regarding your illness. In our experience, tour operators can often attempt to put people off making a claim, and in some instances, their in-house Lawyers may try to settle claims at much less than its true value.
Alternatively, they may try to appease a customer happy by giving them vouchers or other gestures of goodwill.
It's therefore vital that you receive legal advice before pursuing a holiday illness claim. Our team of Holiday Claims Solicitors are specialists in Travel Law and can provide you with expert legal advice on the best course of action, to help you obtain the compensation and rehabilitation support you're entitled to.
What Can I Claim Compensation For?
If you've contracted Campylobacter at your holiday hotel or resort, our Solicitors can usually claim compensation for the following:
Loss of holiday enjoyment for the time you were unwell
Medical and pharmacy expenses
Transport costs due to your illness
Loss of earnings upon returning to the UK
A lump sum for your pain and suffering
Contact our leading Personal Injury Team specialising in Travel Claims Today
Fill in your details and one of our team will call you back or call us now on 0808 239 7911