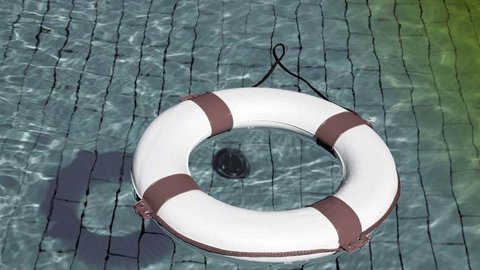 What to Do after an Accident on Holiday
Posted on: 1 min read

What to Do after an Accident on Holiday
We recommend taking the following steps:
Get Medical Attention

If you've been injured, you should get medical attention as soon as possible. It's always best to get a medical diagnosis so there's a record of the immediate injuries you sustained in the accident. If you're seriously injured, it might be best to stay still and ask someone to bring a medical professional to you.

Report the Accident

Note down the details of the accident including how, where and when it took place. You should also tell the hotel or resort staff exactly what happened. If they make a record in an accident book, ask for a copy of this if you can – even if it's just a photograph taken on your phone.  

Inform Your Tour Operator

If you've used a tour operator or package holiday provider to book your holiday, you should also report the accident to them. This might be in person if there's a holiday rep from your tour operator at the place you're staying, or you might have to contact them online or by phone. Again, if they write an accident report, ask for a copy.

Collect any Evidence of the Accident

It's important to take photos and videos of the accident scene and anything that may have caused it. For example, a wet floor with no wet floor sign or a broken tile.

Physical evidence like this will go a long way in supporting your claim, and it also stops the risk of the hotel or tour operator claiming that there was no defect after the claim is presented.

It's useful to email this evidence to yourself to keep an extra record of when they were taken.

Check for any Witnesses

If anyone saw the accident happen, collect their name and contact details in case you need to get witness statements from them. This might just be the people you're on holiday with or people you met while you were abroad.

Take Photos of Injuries

Not only is this useful to do right after your accident, but it's best to continue taking photos of your injuries as they're healing, once you're back in the UK. This can support your case by showing the impact your injuries have had on your life since the accident.

Get Legal Advice

Our Holiday Claims Solicitors will be happy to discuss your accident with you and offer free legal advice. If we think you've got a potential claim, we'll advise you on the next steps to take.
FAQs
If your holiday was booked as a package holiday through a tour operator based in the UK, then you can make a claim from the UK.
But this can still be a complicated area of law, so instructing a specialist Holiday Claims Solicitor is your best option. Several of our Solicitors and Lawyers previously worked for major tour operators, so they really know how they deal with cases, including the processes and tactics they use to try and defend claims.
In some cases, it's better to make your claim abroad instead, and this is something we can advise you on.
Without the help of a specialist Solicitor, you could get tempted to accept the first financial offer that comes through. But it's important to get legal advice about whether this amount compensates you fairly for your injuries.
The amount you can claim will depend on the severity of your injuries. We'll help you claim an amount that accurately reflects:
The pain and suffering you've experienced because of your accident
Your lost wages if you've been unable to work
Any medical expenses and extra costs you've had to pay
Loss of enjoyment - if the holiday you bought has been affected by your injuries, you're entitled to a portion of or all the money that you paid for the holiday
Any needed rehabilitation
We'll work closely with medical experts to make sure you're getting the help and support you need to recover.
Accidents abroad can happen in many different ways such as
While travelling by plane, car, boat or coach
On a cruise ship
In the hotel or resort you're staying in
While on an excursion booked as part of your trip, such as a visit to a water park
Doing winter sports e.g. skiing or snowboarding
In or around swimming pools
While working abroad for your employer
The most common types of holiday accident include slips, trips and falls, and these are usually because of a wet floor, broken or uneven flooring, or missing handrails on stairs.
Tour operators, hotels and holiday package providers have a duty of care to keep you safe from accidents wherever possible, but accidents can and do still happen.
Contact our leading Personal Injury Team specialising in Travel Claims Today
Fill in your details and one of our team will call you back or call us now on 0808 239 7911