How to Improve Your Chance of a Successful Holiday Injury Claim
Mrs Carey was not represented by Simpson Millar so we do not have first hand knowledge of what else could have been done to maximise her chances of winning. However, almost all the cases we have brought against UK tour operators for trips and slips inside hotels have been successful.
Recently, we won £5,000.00 for a lady who slipped on water in the reception area of a hotel in Corfu. We were able to do so because there was insufficient evidence of proper cleaning processes.
Based on the news (and we do not have the Judgment yet) Mrs Carey's holiday injury claim was ultimately unsuccessful because of a simple lack of proof to support any compensation being reasonably awarded. Such a holiday compensation claim is based on proving another party is at fault. Though, in this case, Mrs Carey clearly suffered injuries, she and her instructed Solicitor were unable to prove TUI were at fault.
Judge Baucher concluded: "The burden is on the claimant to prove there was something on the floor which caused her to slip and that burden has not been met.
"It is sad that the claimant fell over with such devastating impact during this accident, but that is just what is was, an accident. I hope that Mrs Carey can now find some way to move forward."
Dismissing her case, the Judge said: "She simply has no idea on what, if anything, she slipped.
"Mrs Carey's shorts could have been wet for any number of reasons [after her fall] and that is not enough on which to found liability."
We have sympathy for Mrs Carey. It was clear that she was wet following on from the accident. There was no evidence of an alternative explanation for why she was wet. She was not considered mistaken or dishonest. It seems there were juice dispensers in the vicinity with lots of people traffic carrying full glasses of juice and on a different day inferences could have been made in her favour.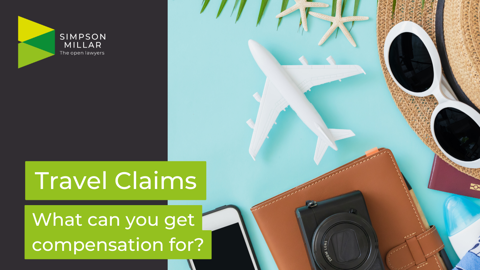 What can you get Compensation for?
Had she got in touch with our Holiday Injury Lawyers, Mrs Carey would have been advised that, in order to maximise the chances of a successful claim we would need to do the following:
Frame her claim in the right way, in terms of making allegations of fault by the holiday company and hotel.
Attempted to have located witnesses who were present at the time.
Pushed the Defendant into disclosing documents concerning the hotel's cleaning regime and details of other accidents.
If you have suffered an accident or illness whilst on holiday in the past two years, we recommend that you get in touch with a member of our Holiday Accident Solicitors for the right advice.
Contact our leading Personal Injury Team specialising in Travel Claims Today
Fill in your details and one of our team will call you back or call us now on 0808 239 7911