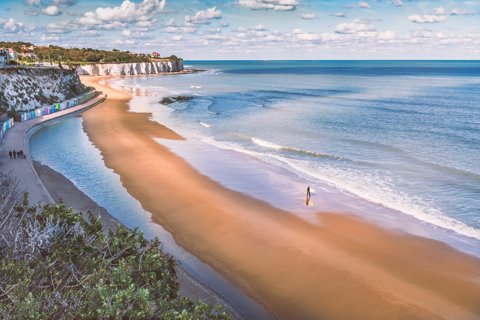 How to Claim Compensation for an Accident on Holiday
Posted on: 2 mins read

If you have had an accident on holiday that wasn't your fault, you may be entitled to compensation. Our Holiday Claims Solicitors are experts in dealing with holiday accident claims, so get in touch for a free, initial assessment to see if your claim is likely to be awarded compensation.
We may be able to deal with your claim on a No Win, No Fee basis – ask us for details.
If we take on your case, we'll do all the work gathering evidence to support your claim. We'll correspond with the party responsible for the accident (holiday hotel, tour operator or airline) and we promise to keep you informed throughout your claim.
For free legal advice get in touch with our Holiday Claims Solicitors.
Common Holiday Accident Claims include:
Accidents in/around swimming pools
Accidents involving hotel facilities including restaurants, bedrooms , receptions and stairs
Slip, trip and fall accidents
Balcony falls and accidents in lifts
Water sports accidents
Airline accidents
Skiing and snowboarding accidents
Cruise ship accidents
What to Do after an Accident on Holiday
There are several steps you can take after suffering your accident on holiday that could bolster any potential claim for compensation, including:
Seek medical attention
Report your accident to the hotel or service provider
Report your accident to your tour operator and ask for a written accident report
Take photographs or video footage of the scene of your accident
Obtain details of other holidaymakers affected by the incident
Obtain witness details, names and addresses
Finally, you shouldn't accept any financial offers of compensation until you've sought legal advice from a Lawyer or Solicitor who specialises in holiday accident claims.
Since each individual case is different, we can't always predict how much compensation you could expect to receive. However, a compensation settlement will be valued to include:
Compensation for the part of your holiday that was spoilt
Compensation for pain and suffering
Medical costs and out of pocket expenses you may have incurred
Rehabilitation support
Loss of earnings
Care and assistance
Who Can I Claim Compensation from?
If your holiday was a package holiday, your tour operator is responsible, which means the English or Welsh Courts will deal with your claim; if the case is not settled out of Court. However, some circumstances apply where you'll need to make your claim against a foreign defendant abroad. Our Holiday Claims Solicitors can help you with this. Typical package holiday providers who we had successfully brought claim against are Thomas Cook Tour Operations Limited, TUI UK Limited (who also trade under First Choice) and Jet2Holidays.
We also help customers pursue accident claims against airlines and cruise liners.
Our clients rate us as
'Excellent'

4.5 out of 5 based off 2452 reviews
Contact our leading Personal Injury Team specialising in Travel Claims Today
Fill in your details and one of our team will call you back or call us now on 0808 239 7911