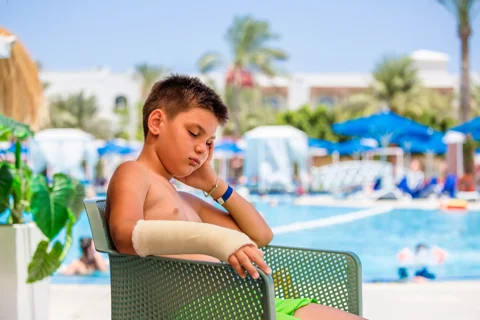 Can I Claim for not Enjoying My Holiday After An Accident or Illness?
Posted on: 2 mins read

This article was updated on 17 May 2022.
Yes, you can.
When you use a tour operator to book a holiday, you're entering into a contract that should assure you peace of mind or freedom from distress. This is because the law recognises that when a company makes a promise to provide you with a holiday, it is reasonable to expect a certain level of enjoyment.
As a result and if the tour operator is at fault, you can be compensated for the "disappointment, the distress and the upset and frustration" you feel after suffering an injury or illness on holiday.
Our Holiday Claims Solicitors and Lawyers are specialists in this area of law. We have a strong track record of helping people who have become ill or have been injured on holiday get the compensation they deserve.
We offer a free claims assessment, so if your holiday has been ruined by injury or illness, get in touch to see how we can help you.
How Much Could I Claim for Loss of Enjoyment?
In practice, loss of enjoyment claims are notoriously difficult to quantify accurately. This is because there can be some cross-over with your loss of enjoyment and the pain and suffering directly linked to your injury or illness.
Many people would assume that the compensation you receive after claiming for loss of enjoyment would be influenced by the amount of money spent on your holiday. But in reality, damages are not usually determined by the cost of your trip. 
One factor that could affect how much you claim, however, is the reason behind your holiday.
For example, if you've been away for a special occasion, you're likely to receive more compensation than if you had just returned from your annual family package holiday.
This is usually relevant when the holiday was planned for a special one-off event such as a landmark birthday, anniversary celebration or wedding. In these cases, if you've booked with a tour operator, you can expect to receive a refund and considerable compensation for loss of enjoyment.
If your wedding has been ruined by an accident or illness, awards can vary from £2,000 to £5,000 in addition to the cost of the wedding.
Contact our leading Personal Injury Team specialising in Travel Claims Today
Fill in your details and one of our team will call you back or call us now on 0808 239 7911