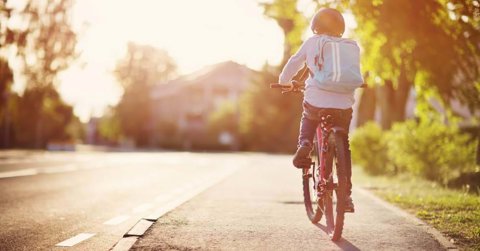 Can I Claim Personal Injury Compensation for a Child?
Posted on: 3 mins read

Yes you can. A child under the age of 18 must be represented by a suitable adult, such as a parent or close family member and is known as a Litigation Friend.
As a Litigation Friend you'll be allowed to give instructions to the Personal Injury Solicitor and make decisions about the claim.
Of course, seeing a child cope with the aftermath of a serious injury can be very upsetting, particularly if they were injured through no fault of their own, and we understand that.
So we'll work hard to make sure your child gets any care, support and rehabilitation they may need, so they're in the best possible position to live as fulfilling and independent a life as possible.
We offer a free claims assessment, so if you have any questions about claiming compensation on behalf of a child, get in touch with our Personal Injury Solicitors. There's no obligation if you speak to us, and we can let you know straight away if we can help you.
What Does a Litigation Friend Do?
As a child's Litigation Friend, you'll be able to act on the child's behalf and in their best interests.
That means you can instruct a Personal Injury Solicitor and provide them with any information they need.
This could include evidence relating to the accident, such as photographs of where the accident happened, pictures of your child's injuries and the names and contact details of any witnesses.
This can be very important when it comes to making a claim, as the party you're claiming against might argue that your child's injuries aren't their fault. After all, children fall over and hurt themselves every day of the week, so any evidence that proves they were injured because of another person's negligence can be invaluable.
As Litigation Friend, you may also be asked to provide medical documents and record the various financial costs you've racked up as a result of the accident, such as medical and travel expenses, or specialist equipment such as mobility aids.
This can help us accurately assess the financial impact of what's happened to the child, and value your claim accordingly.
We should point out that any compensation agreed on a child's behalf will need to be approved by a Court, but we can advise you on this.
Is There a Time Limit on Claiming Compensation on a Child's Behalf?
You can claim compensation on a child's behalf at any point until they turn 18. After their 18th birthday, they can make a claim themselves, but a three-year time limit will apply.
That means if a claim wasn't made while they were a child, they must do so before they turn 21.
What Happens to Compensation Awarded to a Child? 
If a compensation settlement is agreed, the payout will typically be held by the Court until the child reaches their 18th birthday.
If your child can't wait until then, perhaps because they have costly care, support and rehabilitation needs, a hearing can be arranged to decide on how much can be paid out. Again, we can advise you on how this works.
Setting up a Personal Injury Trust
In a compensation claim, certain benefits can be offset against parts of the compensation such as care and loss of earnings. So it may be appropriate to set up a Trust to protect the damages from deductions. Our specialist Court of Protection Solicitors can help you set up and manage a Personal Injury Trust.
If your child has been injured in an accident and you're not sure if you can make a claim for them, call us and we will help you. 
Get in touch, today!
Fill in the form below to get in touch with one of our dedicated team members, or call our team today on: 0808 239 3227