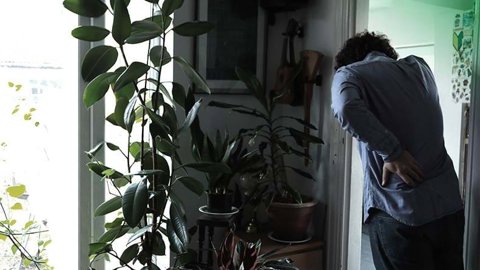 What Evidence is Needed for a Spinal Injury at Work Claim?
Posted on: 3 mins read

You should tell your employer straight away if you suffer a spinal injury at work, and ensure it's recorded in the firm's accident book. Other useful evidence for making a compensation claim includes:
Photos and videos of the accident scene
Contact details of people who witnessed your accident
Records of financial losses you've incurred since your injury
Details of any medical treatment you've been given
Our Personal Injury Solicitors have a strong track record of helping people who have been injured at work get substantial compensation payments. For example:
For free legal advice get in touch with our Personal Injury Solicitors and ask for a free consultation. We'll be happy to discuss the details of your claim with you and advise you if we can deal with your case on a No Win, No Fee basis.
What to Do after a Spinal Injury at Work
The evidence you collect straight after suffering a spinal injury in the workplace can be crucial in any upcoming legal action, so it's vital you know what steps to take.
Report the Accident
It's very important that your employer is told straight away about what's happened. Any accident at work should be entered into the company's accident book.
Collect Witness Details
If you sustained your spinal injury whilst working, other people may have witnessed what happened, such as colleagues and customers. If so, it's worth trying to get names, addresses and contact numbers, as these people could be able to back up your account of what happened.
Even people who didn't actually see you sustain your injury could be valuable witnesses. For instance, if you feel unsafe working practices or a defective piece of machinery directly led to your accident, track down fellow colleagues who shared your safety concerns.
Take Photos
Photographic evidence could be critical in a spinal injury claim, as it may show some hazard that led to your spinal injury, such as lifting equipment in a poor state of repair. If pictures are taken straight away, you'll also have a record of what the accident scene looked like before the employer has had a chance to make any changes after the event.
Go to Your Doctor or Hospital
It's important to get a proper medical check as soon as possible, both to get the correct treatment and to ensure the details of your accident are included in your medical records.
It's your employer's duty to minimise the chances of you sustaining an injury at work. That means they should have conducted a health and safety risk assessment before the work started, have safe working practices in place, adequate training for members of staff and equipment in a good state of repair. The above evidence can be crucial in proving beyond doubt that they fell short in their duty to keep you safe at work.
Record Financial Losses
Proving liability (fault) is just one element of ensuring you get the right amount of compensation and rehabilitation support. After sustaining a spinal injury at work, you don't want to be left out of pocket, so it's important to record details of any financial losses you've incurred as a result. This could include:


Loss of earnings
Prescription costs
Care and assistance fees
Travel expenses
Receipts and other records can be useful evidence as we calculate the value of your claim.
If we take on your case, our Personal Injury Solicitors will also arrange for you to undergo an independent medical examination. The medical specialist conducting the examination will put together a report of their findings, outlining the extent of your injuries, how they've affected your life and a long-term prognosis.
This will also help us value your claim accurately and with your consent, this can be sent to your employer's insurer. It may be at this point that they admit responsibility and agree to pay the compensation you're entitled to.
For more information on compensation see our Spinal Cord Injury Payouts Guide.
Get in touch, today!
Fill in the form below to get in touch with one of our dedicated team members, or call our team today on: 0808 239 3227