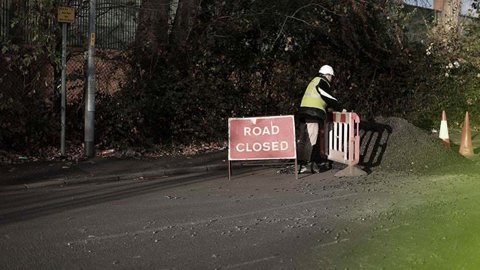 Procedures to Follow after an Accident at Work
Posted on: 2 mins read

If you suffer an accident in the workplace, you must make sure the details are properly recorded and that you gather as much information as you can at the scene. By following the procedures below and collecting information on what happened, you could find yourself in a much stronger position if you want to make an accident at work claim for compensation.
At Simpson Millar our Personal Injury Solicitors deal with many accident at work claims on a No Win, No Fee basis.
Procedures to Follow after an Accident at Work
Report your accident immediately. If the incident has happened at work, ensure the details are entered into the accident book, and make sure you report the accident and your injuries to your supervisor/manager and union representative if you have one
If there were witnesses to your accident, try to obtain as much information as possible, such as names, addresses and contact numbers. Even if they only saw the aftermath rather than the actual accident, they may still be useful to your compensation claim. For instance, they may have seen the defective equipment you were using or raised concerns themselves about unsafe working practices before your accident occurred
Take photographs of the accident location and of the injuries you've sustained if appropriate. It can also be useful to draw a sketch of the accident scene
Go to your GP or hospital and let them know exactly what and how your accident happened. It's very important that the correct circumstances of your accident are noted in your medical records to ensure no difficulties are encountered down the line in terms of how your accident occurred and what injuries you sustained
If your accident occurred while on duty, report your accident to the Benefits Agency, as you may be entitled to Industrial Injuries Disablement Benefit.
Call our Personal Injury Solicitors for a free consultation to discuss the likelihood of your claim being awarded compensation.
In the days and weeks after your workplace accident, it may also be worthwhile keeping a diary of your symptoms and recording how your recovery is progressing. This can include details such as the kind of medication you're taking and what medical treatment you've received.
If you've had an accident at work because of defective equipment, the negligence of other employees or unsafe working practices, you could be entitled to receive compensation. Employers are legally required to have Employer's Liability insurance in place. So if you issue a personal injury claim against them, the likelihood is that the insurance will payout any award of damages if your claim succeeds.
Compensation: General Damages and Special Damages
There are two types of damages you can receive - General Damages and Special Damages.
General Damages will compensate you for the pain, suffering and loss of amenity you've experienced since your accident, perhaps as a result of fractures, sprains, amputation and psychological distress.
Special Damages will cover any financial losses you've had as a result of your injury, from loss of earnings and care costs to travel expenses and the cost of medical treatment.
By recording relevant information straight away and, if possible, at the scene of the accident, you can help ensure any compensation settlement you may be awarded accurately reflects your circumstances and the severity of what happened to you.
Get in touch, today!
Fill in the form below to get in touch with one of our dedicated team members, or call our team today on: 0808 239 3227