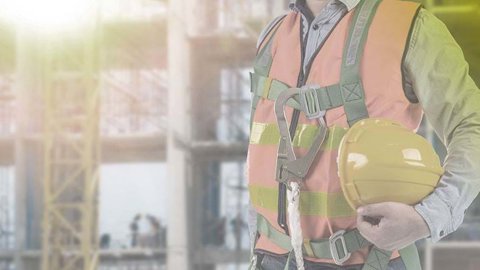 Injury at Work - Your Rights Explained
Posted on: 2 mins read

If you sustain an injury at work because your employer didn't do enough to keep you safe, you have a legal right to claim compensation for your pain, suffering and loss of income.
You're also entitled to take time off work to recover from your workplace injury, and be placed on light duties or work fewer hours if necessary when you return to work.
Your employer shouldn't treat you at any disadvantage if you make an injury at work claim, so they can't legally sack you or treat you so badly that leaving feels like your best option.
If you have questions on claiming compensation for an injury at work, contact our specialist Personal Injury Solicitors for a free claims assessment and legal advice. We can discuss your situation with you and let you know if you have grounds to make a claim. We may also be able to act on a No Win, No Fee basis - ask us for details.
Injury at Work Law
Employers have a duty of care to keep their employees safe, so under the law, they must:
Carry out a full risk assessment of the workplace
Address any health and safety risks that have been identified
Create a health and safety policy and make sure all employees are familiar with it
Provide adequate training to all members of staff
Provide a safe working environment, free of dangers such as slip and trip hazards
Provide safety equipment where necessary
Introduce a safe system of work
Make sure equipment and machinery is in a good state of repair
If an employer didn't take reasonable steps to keep you safe at work, they could be deemed to have breached their duty of care.
What to Do after You're Injured at Work
If you've been injured in an accident at work, there are several important steps to take.
Get medical attention straight away. Even if your employer has an on-site first aid officer, you should still go to your local A&E or GP
Write down the details of the incident and your injury in your employer's accident book. Make sure that what's been recorded accurately states what has happened
Check your sick pay. Even if you aren't entitled to full pay while you're recovering, you will at least be able to receive Statutory Sick Pay
If you're planning to return to work but still have some lasting symptoms or injuries, speak with your employer about doing light duties when you go back, or perhaps working reduced hours
Our clients rate us as
'Excellent'

4.5 out of 5 based off 2452 reviews
If we take on your case, we'll gather different types of evidence to work out how much compensation you can claim. This may include photographs of the accident scene, witness statements from people who saw the incident or can back up your safety concerns; and receipts of the expenses you've incurred since your injury.
We'll also arrange for you to be assessed by an independent medical expert. They'll write up a medical report outlining your injuries and how they are likely to impact on your life. This can be crucial in helping us identify your care, treatment and rehabilitation needs, and how much it will cost, so we can value your compensation correctly.
We should stress that your employer can't punish you for making a claim against them. Being sacked for taking legal action counts as Unfair Dismissal, and if you're treated so badly that you feel forced to leave, this may qualify as Constructive Dismissal.
Get in touch, today!
Fill in the form below to get in touch with one of our dedicated team members, or call our team today on: 0808 239 3227