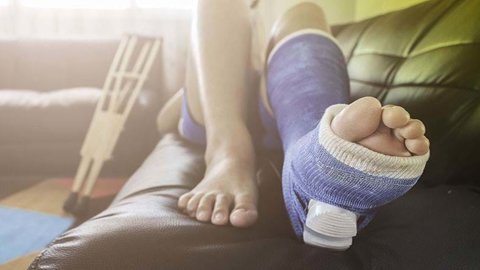 I Had an Accident at Work, What are My Rights?
Posted on: 2 mins read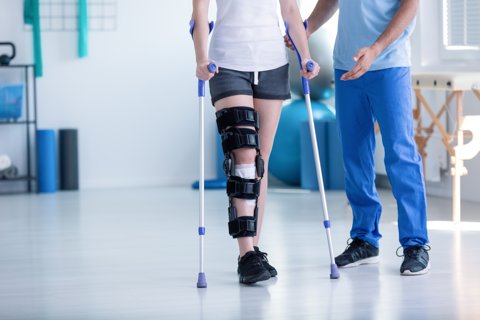 In England and Wales you are entitled to claim compensation if you were injured an accident at work because of negligence by your employer or a third party in the workplace. It is against the law for your employer to penalise you, or treat you differently because you make a claim, as this would be a breach of your employment rights.
If you've worked for the company for over 2 years and are sacked because you're taking legal action, you may be able to make an unfair dismissal claim under the Employment Rights Act 1996. Our Employment Lawyers can advise you on how to deal with this problem if it becomes necessary.
Our Personal Injury Solicitors have considerable experience in securing compensation in employers' liability claims for injured workers, see Examples of Accident at Work Cases.

We'll be happy to offer you free legal advice and assess the details of your workplace accident in a free consultation. So get in touch with our Personal Injury Solicitors and ask if we can deal with your claim on a No Win, No Fee basis.
Claiming Compensation
Anyone who suffers a personal injury as a result of someone else's negligence can claim compensation – particularly when it comes to accidents in the workplace.

Health and safety regulations place a strict legal obligation on employers to ensure you work in a safe environment, where potential risks have been identified and assessed, and appropriate measures have been implemented to manage and mitigate the risk of accidents and injuries to workers.
So if you are injured in a workplace accident, your Personal Injury Solicitor will need to look at whether or not your employer did do enough to keep you safe, or if they could have done more to protect you from harm. If they have been in any way negligent, they could be held liable for the accident which caused your injury.
Adequate Compensation
An accident at work can have many different consequences, all of which need to be reflected in a compensation settlement.
For many, claiming compensation isn't about receiving a sum of money for its own sake. It's about ensuring they have the means to live with their injury and making sure they're in the financial position they would have been had the accident not taken place.
A compensation settlement will therefore be calculated to reflect:
The pain and suffering you've experienced
Any loss of amenity. For instance, your injury may prevent you from doing activities you previously enjoyed, and therefore impact on your quality of life
Medical expenses
Travel expenses
Loss of income, including potential future earning opportunities
The cost of any care and rehabilitation support
The cost of adapting your home to help you live independently.
Sick Pay
You're entitled to receive sick pay if you are injured in an accident at work and are forced to take time off. The amount of sick pay you receive will depend on the policy that your employer has in place, as some may only be able to receive statutory sick pay.
Our Personal Injury Solicitors are specialists in employers' liability claims so can advise you on making a claim. You'll need to provide us with details such as when and where your accident took place, who you were working for at the time, details about your injuries and any witnesses who saw the accident take place.
When you get in touch with us, we can review the details of your case and let you know whether you have a good chance of success.
Need to speak to someone about a Personal Injury Claim?
Fill out your details and we will get one of our team to call you back for a Free Case Assessment