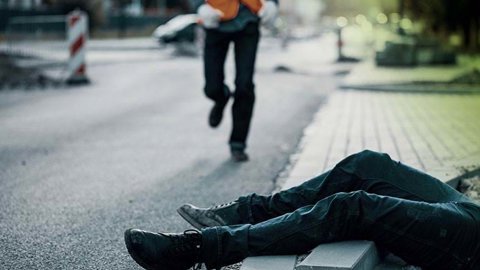 How to Claim for an Accident at Work in an Office
Posted on: 3 mins read

The duty of employers to ensure every member of staff works in a safe environment applies just as much in an office as it does in other, more seemingly dangerous workplaces, such as warehouses, building sites and factories. So if you suffer an accident in an office environment, your employer could be deemed negligent and therefore be liable to pay compensation.
Our Personal Injury Solicitors have considerable experience of helping people injured in work accidents in all sorts of industries obtain compensation. For example:
Get in touch with our Personal Injury Solicitors for free legal advice and ask if we can deal with your claim on a No Win, No Fee basis.
How to Claim for an Accident in an Office
Firstly, make sure that an accident report was made and entered into your workplace accident book; and request a copy of the accident report. Also make sure that the circumstances of the accident and injury are recorded correctly.
Call our Personal Injury Solicitors for a free consultation and we'll be happy to discuss the details of your claim. We'll establish key information such as:
The circumstances of the accident
What injuries you sustained
What you believe caused the accident
The short and long-term effects of your injury
What medical treatment you received
How your employer responded to the accident
Whether anyone else witnessed the accident
If we take on your case, we'll gather any useful evidence to support your case. This may include witness statements, photos or videos of the accident scene and receipts of all the expenses you've incurred to prove your financial losses.
We'll also arrange an independent medical assessment, so we can determine the extent of your injuries. With this information, we can then value your claim and approach your employer or their insurer to claim compensation on your behalf.
Compensation
Any compensation settlement would be made up of 2 elements:
Special Damages: This covers the financial losses you've incurred as a result of your accident, such as medical bills, travel expenses and loss of income, including potential future losses.
General Damages: This will reflect the pain and suffering you've gone through as a result of your accident.
If the other side (defendant) admits partial or full liability quickly, we can apply for you to receive an Interim Payment of compensation, to help you with any financial pressures as a result of your injury that need to be dealt with urgently.
Your Rights
It is against the law in England and Wales for an employer to terminate the employment of an employee or an agency worker because they are making a personal injury claim for an accident at work. It is also against the law for an employer to treat an employee or an agency worker differently because of their claim, as this could be classed as discrimination at work.
Our clients rate us as
'Excellent'

4.5 out of 5 based off 2457 reviews
Your Employer's Responsibility
The law states that your employer must take reasonable care of your health and safety. This means your employer must provide adequate work equipment and training, as well as carrying out health and safety risk assessments, even in an office environment, and take steps to mitigate the risks. This may include monitoring and limiting your exposure to a particular hazard.
So if you believe your employer failed to do enough to ensure your workplace was safe, and that this led to you having an accident in the office, you could be entitled to compensation.
Common Office Accidents
There are many types of accidents that can occur in an office, these include:
Fall accidents caused by electrical cables, loose carpets and wet floors
Falls from height, often the result of a person standing on an office chair
Reaching for an object while seated in an unstable chair
Defective equipment can cause injuries ranging from electric shock to crush injuries
Repetitive strain injuries (RSI) to hands or wrists
Back injuries caused by lifting objects
Musculoskeletal injuries
Stress at work
Claim Time Limits
You must make a claim within 3 years of the date of the accident. With that in mind, it's best to speak with a Personal Injury Solicitor as soon as possible.
Get in touch, today!
Fill in the form below to get in touch with one of our dedicated team members, or call our team today on: 0808 239 3227