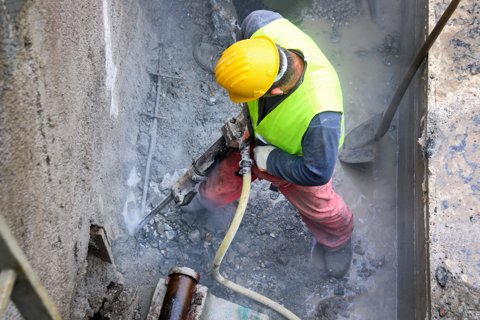 How Much Compensation if You Lose a Limb at Work?
Posted on: 2 mins read

The amount of compensation you receive if you lose a limb in an accident at work depends on your individual circumstances, for example, the severity of your injury and its impact on your life.
Compensation is divided into two components: General Damages and Special Damages. General Damages will compensate you for the pain, suffering and loss of amenity you've suffered as a result of the amputation, while Special Damages focuses on your past and future financial losses i.e. lost earnings.
Since each person who makes an amputation claim will be earning different amounts of money, we can't put a precise figure on how much compensation you could receive until one of our Personal Injury Solicitors has looked at your specific financial situation.
However, in the most severe amputation claims, where a person has lost both legs, the compensation could be £2 million or more. In moderate amputation claims – such as one involving a below the elbow amputation, the compensation could be up to £500,000.
We should stress that these amounts of compensation are guidelines and that any valuation of your claim will be based on your individual circumstances. For more details on how amputation compensation is calculated see our Amputation Compensation Payouts Guide.
For free legal advice or more information get in touch with our Personal Injury Solicitors. Ask if we can deal with your claim on a No Win, No Fee basis.
What Can I Get Compensation For?
An amputation or loss of limb compensation settlement will be valued to reflect the pain, suffering and loss of amenity you've experienced, as well as many specific costs and expenses you could be dealing with. For example:
Medical fees
Long-term rehabilitation such as plastic surgery and physiotherapy
Loss of earnings – your amputation could force you to take several months off work to recover, and in the worst-case scenario, you may be unable to work
Prosthetic limbs
Home adaptations
Mobility aids and equipment
Care fees
Travel expenses
Medical Assessment
If we take on your case you'll need to undergo an assessment by an independent medical expert, who'll compile a report outlining your condition and long-term care and rehabilitation needs. This will be crucial in helping us value your claim and ensuring you get a compensation settlement that fully meets your long-term requirements.
Interim Payments
If / when the other side (defendant) admits partial or full liability for the accident which resulted in your loss of limb, your Solicitor can apply for an interim payment of compensation before the case has been settled. In many cases, we've been able to achieve large interim payments early, one of the largest awards was £1.4 million in Interim Payments for a Medical Negligence Claim.
If you've lost a limb because of an accident at work, it's only right that your employer should be held to account and that you get the means of accessing the care and support you need. It's an employer's duty to provide a safe working environment to members of staff, and provide them with the safety equipment and training they need to manage potential hazards in the workplace.
In the majority of work accident claims, the compensation is paid by the employers' liability insurance provider, and not the employer.
Get in touch, today!
Fill in the form below to get in touch with one of our dedicated team members, or call our team today on: 0808 239 3227