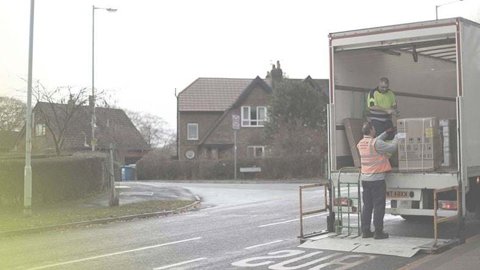 Can I Sue my Employer for an Accident at Work?
Posted on: 2 mins read

Accident at Work Claims Explained
Employers are responsible for the health and safety of people who work for them, so every company should carry out a risk assessment to see where accidents could happen, and reduce the risk of employees being injured in the workplace.
Common accidents at work include:
Slips trips and falls, which result in a broken arm, leg or ribs
Back injuries as a result of lifting / moving heavy objects
Being injured by machinery or tools
Repetitive strain injuries (RSI)
All employers should provide their personnel with training and any safety equipment they need to do their jobs without suffering an accident. This can include:
High visibility jackets
Safety helmets
Safety boots
Safety gloves
Goggles
Dust masks
Ear protectors
Other preventative measures may include:
Ensuring office workers have suitable chairs and workstations
Keeping floors and corridors clear of any hazards
Whilst it's up to employees to do everything they can to prevent an accident at work, by law, your employer is responsible for your health and safety in the workplace.
So if you have a workplace accident, you could be entitled to compensation, rehabilitation support and loss of wages.
What to Do after an Accident at Work
An accident at work must be reported to your employer as soon as possible and recorded in their accident book. At the very least, you should write down details of what happened and send them to your manager, whilst keeping a copy for yourself
If you're unable to report the accident yourself due to your injuries, ask another person to do it on your behalf
If possible, get the names and contact details of anyone who witnessed your accident
If possible, take photographs of the location where the accident occurred, so you can record what the scene looked like before any changes can be made
Even if you don't think you've suffered a serious injury, it's still worth seeing a doctor, so the medical details can be recorded straight away. This information could be invaluable if you claim compensation for your accident at work.
What Can I Claim Compensation For?
Any compensation you receive will be made up of General Damages and Special Damages.
General Damages relate specifically to the pain, suffering and loss of amenity you've experienced. That means it covers physical injuries, lasting effects such as burns or amputations, and any psychological consequences, such as anxiety, depression and stress.
Special Damages cover any financial losses you've experienced since your accident. This could include loss of past and future earnings, travel expenses and the cost of any care or medical treatment, or rehabilitation support you've required.
You can make a claim within three years of your accident taking place.
Get in touch, today!
Fill in the form below to get in touch with one of our dedicated team members, or call our team today on: 0808 239 3227