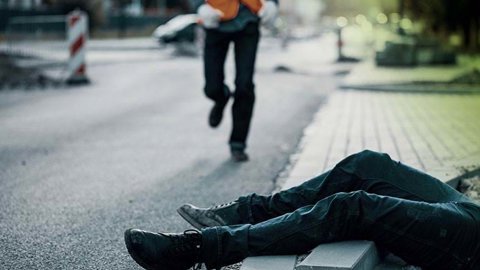 Can an Agency Worker Claim for an Accident at Work?
Posted on: 3 mins read

Yes, as an agency worker your place of work will still owe you a duty of care even if you are not employed directly by them. This includes the right to claim compensation if you have an accident at work that wasn't your fault.
Many agency workers who suffer an injury in the workplace are put off making a compensation claim because they don't realise that the law does allow them to claim. However, our Personal Injury Solicitors are specialists in this area of law, so we can answer any questions you may have on making a claim, such as whether it's your place of work or your agency who is responsible or even a third party.
For free legal advice get in touch with our Personal Injury Solicitors and we'll let you know if your claim has a good chance of succeeding. We may be able to manage your claim on a No Win, No Fee basis, so ask us for details.
Health and Safety at Work
The Health and Safety at Work Act 1974 states that employers have a duty of care to all their employees, which includes full-time, part-time and agency workers.
That means it's their responsibility to ensure a safe working environment is provided and that everybody working in a designated working area is suitably trained.
The law also requires employers to ensure all equipment is in a good working condition and properly maintained, that personal protective equipment and clothing is provided when necessary and that employees are made aware of any potential workplace hazards and know to deal with them.
So if you've been assigned to a company on a temporary basis by an agency, the employer must still meet all these responsibilities, just as they would for a permanent member of staff. If they fail to do so, and you suffer an injury at work as a result, you may therefore be entitled to make an accident at work claim.
Who Do I Claim Against?
In most cases of this nature, an accident at work claim from an agency worker would be brought against the company, rather than the agency.
This is because the company will be in charge of the day-to-day aspects of running the location where the accident took place. Ultimately, they will be responsible for giving instructions to staff, maintaining the site and ensuring adequate training and resources are on hand to every single person who works there. As a result, they would be liable if an accident at work took place and they'd been negligent in keeping the victim safe.
However, there may be some situations in which the agency is responsible for providing training, equipment and instruction. In this case, they would be held liable and the compensation claim would be made against them, rather than the employer.
On the face of it, liability for an accident at work may not seem to be entirely clear-cut if you're an agency worker. So it's important to seek expert legal advice from a Personal Injury Solicitor who specialises in this area of law.
We can look at the details surrounding your claim and let you know whether it has a good chance of succeeding, and advise on you on the legal process regarding making a claim as an agency worker.
Our team has a very strong track record of helping people injured in an accident at work obtain high levels of compensation - for example:
Of course, these figures reflect the unique circumstances of those individual cases. But rest assured that we'll push for a settlement that fully reflects the severity of your injury and your wider circumstances, so you're fully compensated for your pain, suffering, loss of amenity, loss of earnings and any medical costs you've incurred.
Get in touch, today!
Fill in the form below to get in touch with one of our dedicated team members, or call our team today on: 0808 239 3227