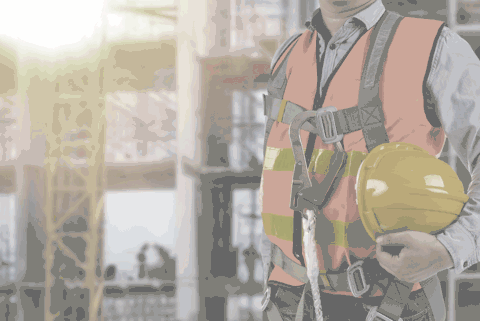 Back Injury at Work - How Much Compensation?
Posted on: 3 mins read

Our Personal Injury Solicitors are often asked how much compensation someone can claim for a back injury at work. The amount depends on several factors, such as:
How serious your back injury is
How much medical treatment and rehabilitation support you need
How long you're unable to work because of your injury
According to Judicial College guidelines, the amount of compensation you can get in England or Wales for a minor back injury where recovery is expected in just a few months can range from several hundred pounds to up to £2,300.
In the most serious back injury cases resulting in paralysis and/or impaired body functions, a compensation settlement could be between £85,470 and £151,070
But you could be looking at a higher compensation settlement once financial consequences such as loss of earnings are considered, along with the cost of any back injury treatment or rehabilitation you may need in the future.
The financial impacts will be different for each individual, so it's best to speak with one of our Personal Injury Solicitors who specialises in back injury claims, so you know your claim will be thoroughly investigated and valued accurately.
See Case Study: £50,000 Compensation for Back Injury in Accident at Work
If you have any questions about claiming compensation for a back injury at work, get in touch with our Personal Injury Solicitors for a free claims assessment. We'll be happy to speak with you about your situation and discuss how we can help you. Ask us if we can work on a No Win, No Fee basis.
General Damages and Special Damages
Your back injury compensation settlement is made up of two parts: General Damages and Special Damages.
General Damages reflect the pain and suffering you've experienced following your back injury, as well as the impact on your quality of life.
Special Damages, meanwhile, reflect any financial costs you've had since you were injured, such as:
Loss of earnings
Medical expenses
The cost of any care and support you've got and/or will need in future
Travel expenses to medical appointments
Loss of pension
Together, General Damages and Special Damages should take into account the full consequences of your injury at work, and put you in a position where you don't lose out financially and can access any care, support and rehabilitation you may need.
Common Causes of Back Pain at Work
Back pain in the workplace can be caused by many different factors. According to the Mayo Clinic, these can include:
Lifting or moving heavy objects
Repetitive movements such as twisting or rotating your spine
Sedentary work such as desk jobs, particularly if you don't have adequate back support on your chair and poor posture
The Health and Safety Executive (HSE) recommends that you reduce the chances of suffering an injury in a manual handling accident by avoiding awkward postures, repetitive movements of your arms, legs and back, and heavy lifting.
But the HSE stresses that if it's not possible to avoid handling a heavy load, your employer must assess the level of risk and put sensible measures in place to prevent and avoid injury.
According to the latest HSE data, 693,000 people in the UK sustained an injury at work during 2019/20. Many of these probably could and should have been avoided, so it's vital that employers take the necessary steps to keep their staff free from injury.
A back injury can happen in any working environment and have a lasting effect on a person's life, so any potential risks must be identified and dealt with appropriately.
If your employer has been negligent in any way and this led to you being injured, contact our Personal Injury Solicitors for a free, no obligation claims assessment, and we'll let you know we can help you claim compensation.
Get in touch, today!
Fill in the form below to get in touch with one of our dedicated team members, or call our team today on: 0808 239 3227