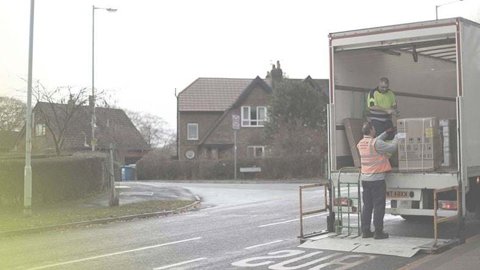 Is there a Time Limit on Making an Accident at Work Claim?
Posted on: 2 mins read

Yes. You have three years from the date you sustained a workplace injury to make a claim. However, there may be exceptions in some cases, such as if you were working abroad at the time of your accident.
For free legal advice get in touch with our Personal Injury Solicitors. We may be able to deal with your work accident claim on a No Win, No Fee basis – ask us for details.
Furthermore, you may be able to claim later on the basis that you weren't immediately aware that an accident at work had led to an illness or injury. This may be the case if you were, for example, exposed to a hazardous substance such as asbestos or suffer from work-related hearing loss, in which case you could make an industrial disease claim.
In this scenario, you have three years from the date you became aware of your injury or illness – the date of knowledge – to make a claim. So with these time limits in mind, we'd advise you get in touch with our Personal Injury Solicitors as soon as you can.
By acting quickly, we'll also have more time to assemble evidence to support your claim and work out how much compensation you could be entitled to. For instance, we can arrange an independent medical examination, so we have a comprehensive view of the injuries you've sustained and how they were caused.
We'll also use photographic evidence taken at the time of the accident, if it's available, and gather witness statements from anyone who saw the incident, such as your work colleagues. With this information, we can identify whether or not similar accidents have happened at your place of work and if the working systems were fundamentally unsafe.
Any work accident compensation settlement that we push for must also reflect the financial impact of your injury, so we'll use financial documents and expenses receipts to work out how much money you've lost as a result of your accident. Indeed, you may have been left unable to work, or spent money travelling to and from medical appointments.
Why Should I Claim for an Accident at Work?
According to figures from the Health and Safety Executive (HSE), there were an estimated 555,000 non-fatal injuries to workers in 2017-18. However, just 71,062 of these were reported by employers.
Claiming compensation for an accident at work could therefore be vital in lifting the lid on unsafe working practices and incentivising employers to ensure they offer safe working environments to their employees.
Slip, trip and fall accidents accounted for 31% of employer-reported non-fatal workplace injuries in 2017/18, while 21% of work accidents involved handling, lifting or carrying. In 10% of cases, a person was struck by a moving object, while falls from height accounted for a further 8% of workplace accidents.
While the nature of various roles mean some people have a much greater chance of getting injured at work than others, every employee is entitled to claim for an accident at work if they believe their employer's negligence directly contributed to their injury.
Get in touch, today!
Fill in the form below to get in touch with one of our dedicated team members, or call our team today on: 0808 239 3227