Employment Law
Nicola Roberts
Employment Law Paralegal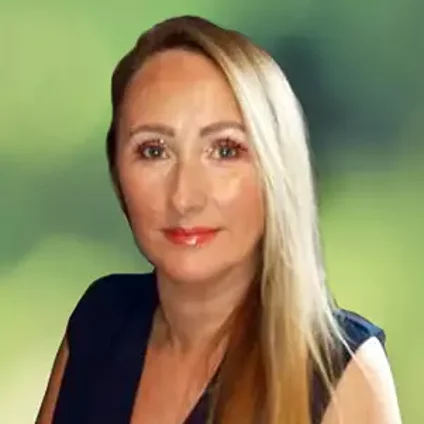 Nicola originally worked at EAD Solicitors for 18 years as Personal Assistant and Legal Secretary for a Partner, before Simpson Millar acquired the law firm in 2019.
When the Partner she was working for at EAD retired, she applied for the Paralegal role in the Employment Law (Protective Awards) Team starting in November 2020.
Nicola's main focus is helping clients who were employed by companies such as Mothercare PLC, Dawnus Construction Ltd and Ena Shaw Ltd to secure Protective Awards if they haven't been properly consulted when being made redundant. 
This involves communicating with many professional parties, including other law firms, Insolvency Administrators, Employment Tribunals and the Redundancy Payment Service.
Protective awards claims can sometimes involve up to 950 claimants and are a highly complex area of law.
Nicola's strength is her quiet yet efficient demeanour, her 18 years of experience working in another law firm shining through. She is calm, methodical and patient, and has a pleasant manner when dealing with other professional parties and clients, especially on the telephone.
Clients have reported back saying she is reassuring with her advice towards the progression of their claim, which is a great skill to have. Nicola works exceptionally well with other paralegals in the team working in the same protective award campaigns as her often taking a lead role. She also responds very well to supervision from senior Solicitors.
Testimonials
"Simpson Millar dealt with a claim regarding my employment, they were extremely helpful and made the whole process simple. Nicola Roberts was the person dealing with the claim and she was extremely professional and genuine, nothing was ever too much trouble and she kept me up to date throughout the whole process. It was a very simple experience, and this was because of Nicola"

"Simpson Millar took the pain out of a really stressful situation for me and secured a successful protective award claim outcome for me. Both Nicola and Anita were very informative throughout the process simplifying any actions that I needed to undertake while they expedited matters on my behalf through the tribunal system. I'd certainly recommend them when stressful redundancy matters like I experienced prevail. They're certainly worth a call."

"Nicola Roberts dealt with this case from start to finish. Throughout the claim Nicola was very clear and helpful and always in direct contact with me whenever called upon."

"Nicola has been dealing with my protective award claim for months, she contacted me as soon as she received an update and kept me informed during the process. I can't fault her, she has been amazing."

"Great Service provided by Nicola Roberts at Simpson Millar. Stuck to her word and was a great assistance from beginning to end."
Interests outside of work
Nicola loves spending time with her family and friends. She also enjoys going to concerts and has seen many famous bands.
Get in touch, today!
Fill in the form below to get in touch with one of our dedicated team members, or call our team today on: 0800 260 5010