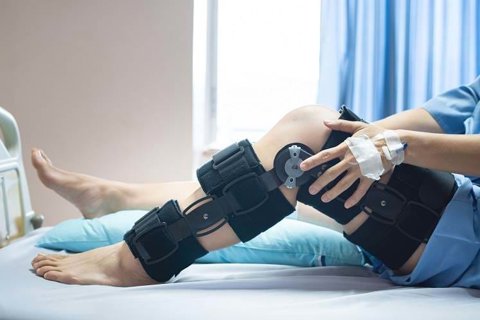 Can I Sue a Doctor for Medical Negligence?
Posted on: 2 mins read

This article was updated on 31 August 2022. 
If you've suffered an injury – whether it's physical or psychological – and that injury was a result of a substandard care from a medical professional's negligence, you could be entitled to claim compensation for medical negligence.  
Examples of medical negligence include:
Prescribing the wrong medication, or administering the wrong amount
Failure to refer for further investigations
Failure to provide adequate information to allow patients to make informed decisions about their treatment
This is not an exhaustive list and medical negligence claims can cover all aspects of clinical care provided to you by medical professionals. If you've experienced medical negligence, whether it's with your GP or at a hospital, NHS or Private, our expert Medical Negligence team could help you make a claim.
Am I Eligible to Make a Medical Negligence Claim?
In order to succeed with a medical negligence claim, we will need to prove that there was a breach of duty in your care and that your injury was caused by a medical professional's negligence:
Breach of Duty
There is an established duty of care that exists between a medical professional and patient, so you must show that your doctor, GP or specialist has breached this duty of care.
During the course of your claim, it's likely that independent medical experts will be asked to provide an opinion as to whether there has been a breach in the duty of care owed to you.
It's simply not enough for the independent medical expert to disagree with how you were treated; the medical expert must state that no reasonable r medical professional would have acted in the same way.
Causation
After proving that a breach of duty took place (meaning you received substandard care), you must prove that an injury has been caused and that you've suffered loss as a result. In some medical negligence cases, this can be more difficult to prove.
When you first get in touch with us, we can offer a free claims assessment where we'll listen to the details of your case and let you know if you have a strong claim before proceeding.
Is There a Time Limit on When I Can Make a Medical Negligence Claim?
In England and Wales, there is a three-year time limit on medical negligence claims. This will start from the date of your injury or diagnosis. Different rules may apply if the treatment was private.
If a child has suffered medical negligence, the three-year time limit will not apply until the date of their 18th birthday. 
What Can I Claim Compensation For?
The purpose of your compensation will be to try and put you back in the position you would have been in if you had not suffered medical negligence. Your injuries are therefore not the only thing you can claim for. 
You can claim for any losses that you've incurred or will incur due to negligence. This includes costs involving care, loss of earnings, any private treatment required, travel expenses and other costs associated with the negligence that you wouldn't have otherwise paid out.
If you feel that you've been the victim of medical negligence, it's important that you get legal advice from a specialist Medical Negligence Solicitor. Get in touch with us to find out if we can help you on a No Win, No Fee basis.
Get in touch, today!
Fill in the form below to get in touch with one of our dedicated team members, or call our team today on: 0808 239 6043