Our client, who we'll refer to as Mr. R, was walking along a pavement when a van mounted the kerb and collided with him. In the impact, Mr. R rolled over the bonnet and his left arm became trapped between the van and a nearby wall.
Mr. R was immediately taken to hospital where it was found that he had a fracture to his left antecubital fossa – meaning the pit of his elbow – as well as a degloving injury to his left arm, a vascular injury to his left forearm and complete laceration of his major blood vessels.
Mr. R underwent several surgical operations for these injuries, one of which included taking skin grafts from his legs to be used for his left arm. In the weeks and months after, Mr. R had to return to hospital regularly to have these skin grafts dressed and checked to make sure they were healing properly.
Following his accident and subsequent surgeries, Mr. R was unable to properly extend his left hand and the strength he had in his arm had significantly reduced. He also suffered with consistent pins and needles around the area of his injuries.
The Psychological Impact
In addition to the physical issues Mr. R continues to live with, he has also suffered with psychiatric injuries as a result of the accident. He regularly has flashbacks which have made it difficult for him to sleep or concentrate for long periods of time.
He has also experienced low mood and depression since the accident and became increasingly self-conscious about the appearance of his arm. This was not helped by the fact that Mr. R was no longer able to participate in hobbies he used to enjoy like football and cricket.
Mr. R was later prescribed anti-depressant medication and underwent cognitive behavioural therapy (CBT) but continues to experience symptoms linked to Post Traumatic Stress Disorder (PTSD).
How we Helped
Following our initial conversation with Mr. R, we contacted the driver of the van (the Defendant) and informed them of Mr. R's injuries. We then liaised with the Defendant to provide treatment, surgery and support for our client.
Using our expertise and network of medical experts, we appointed a multi-disciplinary team to report on Mr. R's ongoing pain and the psychiatric issues resulting from his accident. These were important aspects in his case and contributed towards our valuation of Mr. R's claim.
The medical reports we compiled highlighted the extent of the physical issues Mr. R was still experiencing because of his injuries. This included shooting pains and spasms as well as an inability to carry anything heavy. The latter was a particular concern for Mr. R given his employment at the time of the accident as a construction worker in demolition.
Before he was injured, Mr. R was earning £100 a day and anticipating a pay rise. But he is now likely to be restricted to employment that pays closer to the minimum wage rather than the income he could expect to earn through demolition work. We considered this in Mr. R's claim as well as the cost of the vocational training he will need to undergo to find more suitable employment.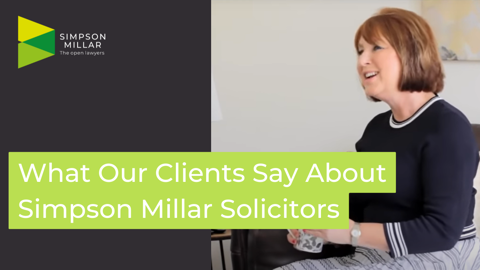 The Outcome
We were able to obtain £412,000 in compensation for Mr. R which will support his ongoing physiotherapy, psychiatric treatment and plastic surgery as well as covering any additional future losses.
This settlement won't remove the impact Mr. R's injuries have had on his life, but we hope it can provide him with a sense of financial security and help him start to move on after suffering such a horrific accident.
If you've sustained an injury in a road accident, get in touch with our experienced Road Traffic Accident Solicitors for to see if we can help you on a No Win, No Fee basis.
Get in touch, today!
Fill in the form below to get in touch with one of our dedicated team members, or call our team today on: 0808 239 6443