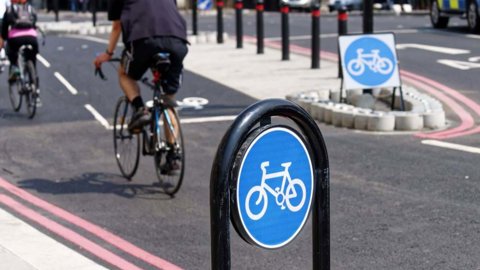 Romanian Cyclist Hit by Car Gets Compensation
Posted on: 2 mins read

Susan Vanden
Partner, Road Traffic Accident Technical Manager
We helped a Romanian woman who spoke limited English access vital care and support after being injured in a road traffic accident.
Anna*, a Romanian woman in her early 30s, was crossing the road with her pushbike when a car came round the corner and hit her rear wheel.
She was thrown to the ground and although she remained conscious, she suffered leg injuries and her bike was badly damaged.
The injuries had a big effect on her life, as she was unable to carry out basic household tasks for months after the accident, and instead had to rely on help from her family, her mother-in-law and a friend.
She was also off work for five months, and although she managed to return on reduced hours, she still struggled to stand, lift heavy objects or go up and down stairs.
Anna was a keen cyclist and runner too, but her injuries meant she couldn't run any more, and she's cycled only very rarely since the accident.
She was referred for specialist physiotherapy to help manage her injuries.
Overcoming the Language Barrier
Anna contacted our team of specialist Road Traffic Accident Solicitors for a free claims assessment, and after looking at the details of her situation, I agreed to take on her case.
Although Anna didn't speak much English, she had a friend who helped bridge the language barrier.
Trainee Solicitor Ruxandra Chirita was also very helpful in making sure our client could communicate clearly and that she fully understood what was happening with her claim.
We gathered evidence including police reports and arranged for Anna to be assessed by a specialist trauma and orthopaedic surgeon.
This was significant as it identified the psychological as well as the physical effects of the accident, which included regular nightmares and flashbacks.
I approached the insurance company with the details of our claim, but they argued that Anna had been partly responsible for the accident.
Negotiating a Settlement
The company offered to accept 50% responsibility for the accident, but following negotiations, it was agreed that they would accept two-thirds responsibility.
Despite accepting only a share of the fault for the accident, they also agreed private funding for a consultation with an expert and private scans to determine what surgery would be needed.
This included x-rays and a CT scan, as her fracture hadn't united satisfactorily and she needed surgery. 
We're glad to have helped her get a settlement that meets her needs and we wish her well for the future.
*not her real name
Get in touch, today!
Fill in the form below to get in touch with one of our dedicated team members, or call our team today on: 0808 239 6443