New Organisation to Help Shape Road Safety for the Future
Posted on: 3 mins read

Jason Slack
Senior Associate Solicitor, Road Traffic Accidents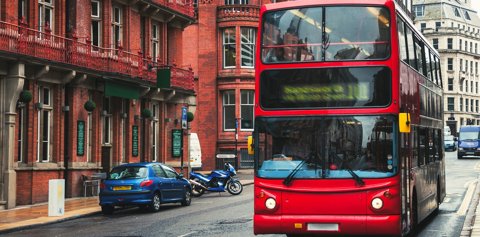 A specialist team of Road Safety Officers are being recruited by the Government to investigate how and why road accidents happen and to provide real insight into how the roads can be made safer for everyone.
Road related deaths in Great Britain are significantly higher than any other form of transport and it's hoped this new organisation, the Road Safety Investigation Branch (RSIB), will be able to significantly reduce this number.
Why is the RSIB Required?
The Road Safety Officers will decide what changes are needed to the roads in England and Wales and identify any adaptations needed to the vehicles using them. The ambition is to help create the safest roads in the world by analysing the existing road infrastructure and seeing how new technologies can help modernise the road network.
New types of vehicles will also be looked at, including electric vehicles, e-scooters and the much talked about self-driving cars to see how they can be safely rolled out onto our roads. The RSIB will be able to make independent safety recommendations to both the Government and directly to Police Forces in a move that it is hoped could reduce casualties and fatalities. It's expected the move could also save both the NHS and the economy £30 billion pounds a year.
If you have been injured in a Road Traffic Accident, the team here at Simpson Millar can help you get the treatment and support you need throughout your recovery. Get in touch today.
What Difference Will the RSIB Make?
The Road Safety Investigation Branch has been established following a public consultation, which showed overwhelming support for its creation. Over 90% of the people questioned were in support of the new organisation and its powers.
Currently, information around the cause of accidents is collated using the Collision Reporting and Sharing System (CRASH), Forensic Collision Reports, Prevention of Death Reports, and information from the Police. The latter is only usually shared at a local level though. With the creation of this new organisation, the data will be available UK wide. It's also hoped the new RSIB will be able to influence vehicle manufacturers to increase safety in existing vehicles as well as working with insurance companies.
The branch will not identify blame or liability for road accidents, that will remain with the Police. The RSIB will instead gather all the evidence needed to make recommendations to improve safety and to help prevent future accidents happening in the future.  They aim in particular to provide an insight into what needs to change to help save lives. It's also hoped their recommendations can help create greener journeys for us all.
The creation of this new organisation brings the roads in line with other similar independent bodies that already look after rail, maritime and air travel across the UK. More details about the RSIB are expected to be included in the forthcoming Transport Bill.
How can our personal injury team help you?
We welcome the creation of the Road Safety Investigation Branch and look forward to seeing it help to increase safety for everyone who uses our roads.  We are hoping that future recommendations from the RSIB will help save lives and prevent serious injuries. We do sadly continue to hear about death and serious injuries all too frequently on our road networks in England and Wales.  At Simpson Millar we know that, through our work with people like you, road accidents are still far too common. If you are involved in one, it can have devastating consequences for you and your family which can last a long period of time. Our specialist team of Road Traffic Accident Solicitors can offer you expert legal advice no matter how the accident happened.
We can help you get the care and support you need to help you recover, as well as submitting a claim to whoever was responsible. You don't have to be a driver of a vehicle to be affected. Passengers, pedestrians, and cyclists are often injured too. If you think we can help, please get in touch today.
Want to speak to our Specialist Personal Injury Solicitors?
Fill in your details and one of our team will call you back or call us now 0808 239 6443