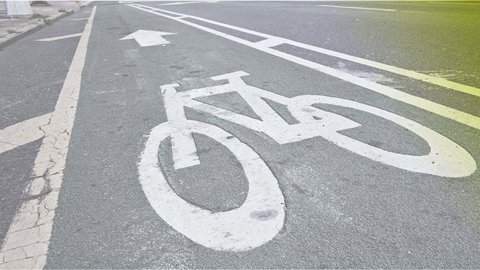 Making Roads Safer for Vulnerable Road Users
Posted on: 2 mins read

Susan Vanden
Partner, Road Traffic Accident Technical Manager
The UK Government has announced proposed changes to The Highway Code to improve safety for vulnerable road users, particularly:
Cyclists
Pedestrians
Horse riders
Under the new system, people in charge of vehicles capable of causing the greatest harm would have the biggest responsibility to reduce the danger they present to others. There would also be clearer guidance on who has priority in certain situations, such as when overtaking or setting off from junctions.
Our specialist Road Traffic Accident Solicitors often handle cases involving vulnerable road users – people who because they aren't travelling inside a vehicle could be more susceptible to serious, life-changing injuries.
So we welcome efforts to make sure the law gives vulnerable road users some level of protection and considers the risks these specific groups face on a day-to-day basis. The landscape of Britain's roads is changing and The Highway Code needs to reflect that. 
But this isn't a silver bullet for improving road safety. The increase in the number of cyclists on our roads also needs to be considered as The Highway Code evolves, along with the eventual arrival of driverless cars on our roads, and efforts to promote greener transport.
We also need to think pragmatically about how much this will all cost. For instance, how much would it cost to educate those who enforce the law? We'll be eager to see the outcome of this open consultation to review The Highway Code and whether or not it makes any meaningful difference to the rules of the road that are there to keep all of us safe.
What Changes are Being Considered?
A Hierarchy of Road Users
This would mean that the road users who can do the greatest harm have the biggest responsibility to reduce the risk they may pose to other people.
Clearer Rules on Priority for Pedestrians on Pavements
Drivers and riders would have to give way to a pedestrian crossing or waiting to cross the road.
New Rules on Cyclist Priority at Junctions
Drivers may have to give priority to cyclists at junctions if they are travelling straight ahead.
New Guidance on Overtaking Cyclists and Horse Riders
HM Government wants to reduce the risk to cyclists and horse riders by introducing guidance for overtaking drivers on safe passing distances and speeds.
Opinion Divided Over Proposals
The proposals have, perhaps unsurprisingly, been met with a mixed response. According to a study by Admiral Multi Cover, 63% of road users believe everyone on the road should be ranked equally, regardless of what type of transport they're using, and 60% don't agree cyclists should get priority at junctions.

Meanwhile, just 30% said they agree with the idea of prioritising more vulnerable road users.
By contrast, former Olympic cyclist and British Cycling Policy Adviser Chris Boardman believes the proposed changes to The Highway Code "give us the chance to reset some of the core principles which guide how we use our roads".
"Most importantly, the proposed changes will ensure we all have to look out for those more vulnerable than ourselves by removing many of the ambiguities around how we use junctions and overtake others," he said.
If you want to take part in the open consultation to review of The Highway Code to improve road safety for cyclists, pedestrians and horse riders; and express your views, click here to visit .gov.uk website.
Get in touch, today!
Fill in the form below to get in touch with one of our dedicated team members, or call our team today on: 0808 239 6443