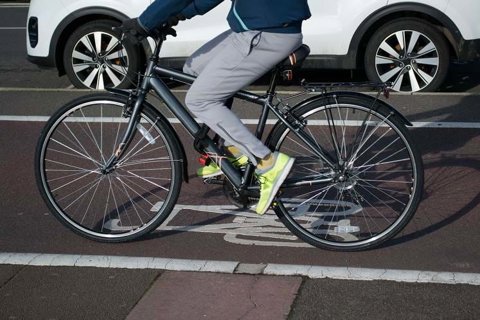 Compensation Secured For Man Injured in Cycling Accident
Posted on: 1 min read

Susan Vanden
Partner, Road Traffic Accident Technical Manager
Mr W was riding his bike across the entrance of a petrol station when he was hit by a driver turning left into the forecourt. In the collision, Mr W was thrown across the bonnet of the vehicle and landed badly on his back.
After the accident, Mr W was immediately taken to hospital by ambulance where he was initially diagnosed with open fractures to both his calf and shin bones. He was taken for surgery the next day and was kept in hospital for four days.
Liability was fully disputed by the driver of the car who blamed Mr W for the accident.
How we Helped
We presented our evidence to the driver's insurance company and when they didn't put forward a settlement offer, we began legal proceedings.
Our case was that the driver hadn't looked out properly when turning and failed to brake in time or at all, which led to his vehicle colliding with Mr W's bike. Because of this, we argued the accident was caused by the negligence of the driver.
In March 2021, we instructed a medical expert to look at Mr W's injuries. By this time, he'd been experiencing altered sensation in the front of his right knee, ongoing pain down his leg as well as pain when walking more than half a mile.
After an x-ray, the medical expert predicted Mr W wouldn't recover from his injuries until between August and November 2021. But his scarring would unfortunately be permanent.
We also arranged for a Clinical Psychologist to examine Mr W. They diagnosed him with an adjustment disorder, a short-term condition that arises from difficulty managing stressful life changes.
Mr W was also diagnosed with anxiety and depressed mood and his existing OCD had worsened as a result of the accident. It was recommended that Mr W had at least eight sessions of trauma-focused cognitive behavioural therapy to help him recover.
We considered the cost of these sessions as part of Mr W's claim, in addition to his loss in earnings while he was cared for at home and his pain and suffering during this time.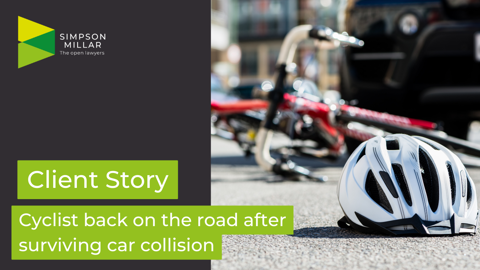 The Outcome
Mr W was eventually given an offer of compensation from the insurance company, which he accepted. This amounted to £14,400.
We're pleased with this outcome for Mr W and we wish him all the best going forward.
Get in touch, today!
Fill in the form below to get in touch with one of our dedicated team members, or call our team today on: 0808 239 6443