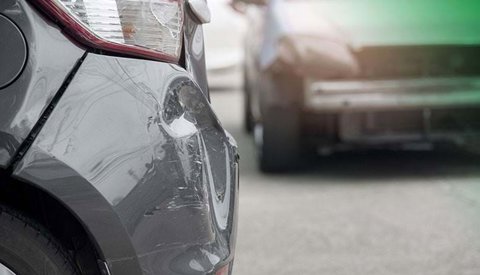 £6,000,000 Compensation for Brain Injury after Road Accident
Posted on: 3 mins read

A Serious Injury Case Study - Client Situation
Our client was 17 years old when he was involved in a very serious road traffic accident when he was crossing a pedestrian crossing, which was on green in his favour. While crossing the road, he was hit by a taxi driver who left the scene.
The taxi driver was found and subsequently tried and convicted of causing injury by dangerous driving and was sentenced to prison. However, our client suffered life- changing injuries as a result of the accident, and was left with permanent physical, cognitive and psychological consequences.
He sustained severe brain injuries, including concussive injury and bleeding to the brain. This left him a blunting of his intelligence, memory problems, low moods, an inability to deal with any challenging situation and lack of empathy.
He also suffered multiple fractures and the damage to his right leg was so bad that a below the knee amputation was required. As a result, he spent significant periods in hospital and underwent numerous surgical procedures.
Our client will endure a lifetime of disability, and the impact of the road traffic accident was even greater as our client had psychiatric issues before the injuries occurred. He was born female but was experiencing gender dysphoria and other mental health problems pre- accident.
By the time of settlement he had advanced further in his decision to trans and was also undergoing hormone therapy to become male.
How We Helped
Our client's case was taken on by Serious Injury Solicitor and Partner of the firm Matthew Clayton who heads up the catastrophic injuries department of Simpson Millar; who presented the full impact of the accident on our client to the defendant's insurer.
This included the long-term impact on his mobility, as it was likely the claimant would be required to use a wheelchair intermittently throughout his lifetime and permanently from the estimated age of approximately 55.
Furthermore, Matthew argued that the accident had occurred while the claimant was at an important transitional time and was already psychiatrically vulnerable prior to sustaining his injuries and was still living at home as a teenager with his parents
We argued that our client may have had some occasional psychological or psychiatric difficulties, but these would have been transient and wouldn't have required any treatment, and importantly, wouldn't have given rise to any need for care or support, or impacted on his ability to live independently. As a result, managing his disability would be more difficult and would require lifetime input from skilled clinicians and therapists.
After conducting this litigation for nearly 6 years the case was proceeding to a trial set for July 2019
At first, the defendant's insurers, who were in liquidation, refused to consider making any offers that would include Periodical Payments as part of the settlement, which would see our client receive annual payments following an initial lump sum of compensation.
The Outcome
After two joint settlement meetings with the insurers in November 2018 and June 2019, our client was offered a lump sum compensation payment of £3.1 million in compensation, plus periodical payments to cover his anticipated future needs. He would receive £35,000 a year until the age of 60, with annual payments going up to £51,452 until he turned 70, and then £77,500 a year beyond this point.
This reflected the view that in later life, our client was less likely to be using his prosthetic leg and instead spend most of his time wheelchair bound. The value on a lump sum basis of this compensation settlement was approximately £6 million.
The compensation settlement was formally approved by the Court and an Anonymity Order was granted so the name of the claimant was kept off the Court record.
Get in touch, today!
Fill in the form below to get in touch with one of our dedicated team members, or call our team today on: 0808 239 6443