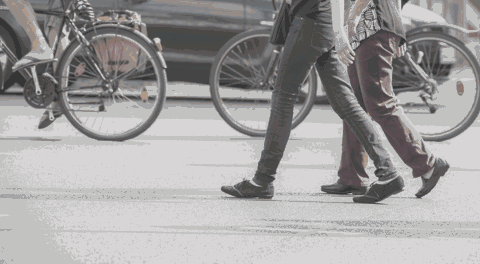 Six-Figure Settlement Awarded to Woman who was hit by a car Whilst Crossing the Road
Posted on: 2 mins read

Susan Vanden
Partner, Road Traffic Accident Technical Manager
A member of our Road Traffic Accident Claims team successfully represented a client who was badly injured after being hit by a car whilst she was crossing the road.
Our client was walking across a zebra crossing when someone drove into her; the defendant's vehicle struck her right side. As soon as she was knocked to the floor, she recalls the amount of pain that she was in, specifically in her left leg and right arm.
After being admitted to the hospital with her injuries, our client was diagnosed with a fractured leg. She also suffered soft tissue injuries to the shoulder and neck. She was discharged from the hospital with painkillers to help deal with her discomfort. She also had to walk using a crutch, and a knee brace was fitted.
However, shortly after being discharged from the hospital, she soon returned. She felt very dizzy following the accident, and the pain in her knee was not getting any better; she was prescribed with more painkillers by the hospital to help deal with this.
Two months after the accident, she was referred for physiotherapy, as well as having an MRI scan to her knee. It was later found that the constant pain in her knee was due to a tear to her ligament. She had to go undergo treatment.
Almost a year after the accident had taken place, our client was still relying on a crutch to walk, as well as wearing a knee brace, and walking with a limp. When our client felt she was ready to return to work, she was only able to carry out light duties. She further struggled to do jobs around her house, shop for herself, and suffered from constant headaches because of her accident. She was referred to a neurologist to investigate why this was happening. She was affected mentally after the accident too, as she was prone to flashbacks, and did not feel comfortable driving a car.
Two years after the accident had happened, our client was examined by a doctor to follow up on her injuries. It was unfortunately found that very little had changed since the initial weeks after her knock.
How we Helped
Our client got in touch with us to see how we could help secure an amount of compensation. Susan Vanden assisted the client, by helping her to gather relevant medical reports and referrals for treatment.
She was also able to help our client work out exactly what losses she had incurred due to her accident; loss of earnings from work, paying for care, and travel expenses to and from hospital appointments etc. Our client received a highly professional level of support and assistance throughout her claim, which helped her feel more at ease after what had happened to her.
The Outcome
With the help of Simpson Millar's Road Traffic Accident Solicitors, our client was able to secure compensation of £45,000. This compensation award helped our client to pay off medical expenses, as well as ensuring she was paid any wages that she had lost as a result of her accident.
If you have been involved in an accident similar to this, get in touch with one of our expert Road Traffic Accident Solicitors today, to see how we can help you.
Get in touch, today!
Fill in the form below to get in touch with one of our dedicated team members, or call our team today on: 0808 239 6443