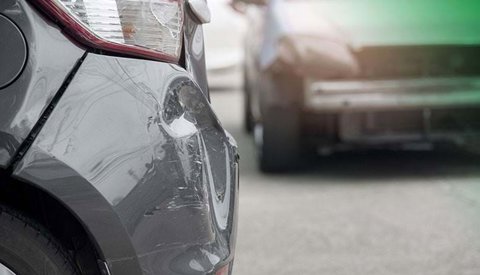 £515,000 Compensation Awarded after Serious Car Accident
Posted on: 3 mins read

A Car Accident Claim Case Study - Client Situation
Mr R was 76 years old. He was injured in a car accident one night, when his car was hit in a head on collision by a car being driven on the wrong side of the road.
He suffered very serious injuries as a result of the car crash and was taken to hospital. His injuries were severe and included brain damage and orthopaedic injuries.
Mr R's brain injuries were:
Bleeding between the skull and the lining of the brain
The collection of blood between the skull and the brain
Tearing of the connecting fibres of the brain
Because of these injuries, Mr R was unconscious for a time after the car accident. He also had Post Traumatic Amnesia, which meant that he was disoriented and couldn't recall events after the accident.
Mr R's Orthopaedic injuries were:
Broken ribs
Air and blood in his chest cavity
His left wrist and forearm bones were splintered
An open fracture of his right thigh
Fractures to the first, second, third and fourth lumbar transverse processes (the parts that stick out from your vertebrae)
These injuries would be serious for anyone, but Mr R's age did complicate his recovery.
After the car accident, Mr R noticed that he had issues. His balance was affected, he suffered from tiredness and fatigue and he had problems sleeping.
Mr R's family and friends also noticed some changes in him after the accident. His personality had changed, he had issues with his memory, with decision making and problem solving that had not been there before the car accident. His concentration was reduced, had difficulty finding words and learning new things along with some changes in social control.
Because of his head injury, his risk of developing epilepsy was elevated along with a risk of dementia.
Alongside the personality changes, he was left with constant pain from his other injuries and was very worried about falling because of the balance issues he was facing since the accident.
Testimonial
"Matthew Clayton took on my case and helped me to understand the claims process, gave me endless information and guided me expertly through. Because of my extensive injuries, there was a seemingly endless list of medical experts. Matthew handled them all expertly and carefully explained how this evidence would support my claim. I was always kept well informed and when I needed clarification, I was given it. The whole process was made easier by the caring people involved in helping me to get a successful result from my claim. Because of my experiences with Matthew, I highly recommend Simpson Millar. "

Mr. R

Client
How We Helped
Mr R's family decided to look for a Solicitor to help him make a car accident claim for compensation. His family was recommended to get in touch with Matthew Clayton, a Partner and Solicitor at Simpson Millar who specialises in serious injuries.
Matthew spoke with Mr R and his family about the  accident and requested Mr R's extensive medical records. Matthew reviewed Mr R's medical records to help him determine which medical experts he needed to instruct to give their professional opinion on the impact of Mr R's injuries.
Because the driver of the car that crashed into Mr R was on the wrong side of the road at the time of the accident, he was charged with driving without due care and attention. His insurance company accepted that he was responsible for the accident and liability (fault) was not disputed.
Because of the nature of his serious injuries, the recovery time was long. Matthew arranged for Mr to receive adaptations to his home to support his recovery. These costs were included in the car accident claim for compensation.
Mr R had to recover well enough for the medical experts to give their opinion on the impact of his injuries on his future. This included their opinions on how it could shorten his life expectancy.
In addition to the legal processes involved in Mr R's case, Matthew noticed that Mr R was resistant to having support after his accident despite his serious injuries.
Matthew arranged a Case Manager for Mr R, who, after some gentle persuasion from Matthew agreed to give the support a go.
The Case Manager recruited a Support Worker for Mr R and managed to find someone that he got on well with and respected. After some small initial problems, Mr R enjoyed the visits from his Support Worker and recognised the benefits.
Because he valued the visits so much, they were increased and he could get out and about and had an increased quality of life.
The Outcome
Because the insurance company would not agree with our medical experts about the amount of compensation, a Trial date was set for November 2019.
A Joint Settlement Meeting took place to try to agree a settlement before Trial and an offer of £515,000 compensation was offered and accepted by Mr R.
Get in touch, today!
Fill in the form below to get in touch with one of our dedicated team members, or call our team today on: 0808 239 6443