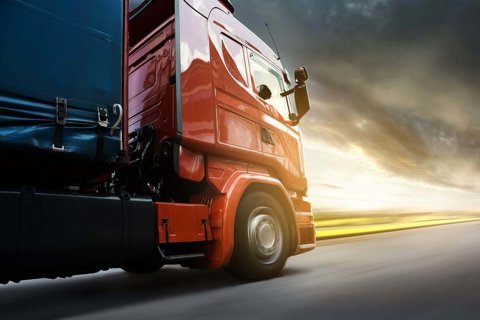 £480,000 Compensation for Lorry Driver Injured in Road Accident
Posted on: 2 mins read

A Serious Injury Claim Case Study - Client Situation
We helped a man in his 40s claim compensation after he was seriously injured while driving a 7.5 tonne lorry.
Mr L's lorry was hit by a car, causing the lorry to veer sharply and turn onto its side. He was trapped beneath the vehicle for about an hour before he was freed by emergency services and taken to hospital.
He sustained serious traumatic injuries, including a compound depressed skull fracture, a brain injury and significant facial scarring.
The injuries had a big impact on his life. For instance, he lost his left ear and ear drum, which meant he needed a prosthetic ear and couldn't hear on his left-hand side. He also developed post-traumatic epilepsy, with repeated seizures meaning he couldn't drive again.
Mr L had extensive surgery, but continued to suffer pain in his neck, back, shoulder and arm, along with many psychological symptoms including memory loss, depression and psychological impairment.
This affected his relationship with his wife, who'd cared for him extensively after the accident, and they sadly separated. Mr L was also left feeling very self-conscious about his appearance because of his scarring, and regularly avoided social situations.
His condition meant he couldn't continue driving as part of his job, and he was limited to performing duties in his employer's warehouse. This meant he lost the salary and allowances related to his driving role and could no longer work overtime. He also had to switch to reduced hours and worried about his job security.
How We Helped
Mr L got in touch with our expert Serious Injury Solicitors for a free claims assessment to tell us the details of what happened to him and find out how we could help him. We were confident he had a good chance of successfully claiming compensation for his injuries and financial losses, and that we could help him get the future care, support and treatment he would need.
After accepting his case, I arranged independent medical assessments with an orthopaedic surgeon, a plastic surgeon and a psychiatrist, who each prepared reports outlining his condition and the effects of his injuries on his life.
This helped me accurately work out how much compensation he should claim. My estimate also reflected the financial impact of Mr L's injuries. For instance, the fact he suffers from epilepsy means he can never again drive an HGV again, while manual employment causes pain to his spine, shoulder and arm. This limits the type of job he can do in future, as do his psychological injuries and hearing loss, and meant he should be compensated for future loss of earnings.
I approached the responsible party with details of our claim, stating that the driver tried to overtake the lorry when it wasn't safe to do so, and that this directly led to the accident that caused Mr L's injuries.
The Outcome
I negotiated with the other side for a fair and reasonable settlement, and a compensation payout of £480,000 was agreed.
The size of the settlement reflected the seriousness of Mr L's injuries and the impact they had on his life, and means he can access the treatment he needs in future. For example, he'll need a further operation to help him live with his prosthetic ear, as well as scar revision surgery.
Get in touch, today!
Fill in the form below to get in touch with one of our dedicated team members, or call our team today on: 0808 239 6443