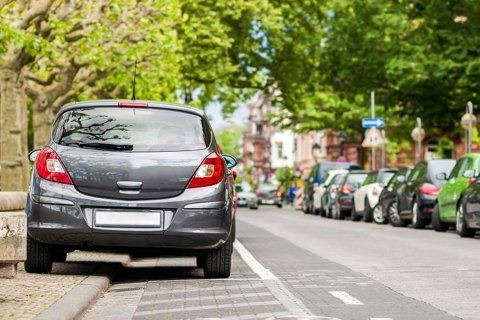 £45,000 Compensation for Cyclist Thrown off Bike
Posted on: 2 mins read

Susan Vanden
Partner, Road Traffic Accident Technical Manager
Our client, who we'll refer to as AD, was riding his pushbike when a car that had been parked on the other side of the road unexpectedly pulled out and knocked him off the bike. AD was thrown over the bonnet of the car in the collision, landing heavily on the opposite side of the vehicle.
AD felt intense pain and swelling on the right side of his collarbone and it was visible through his skin that the bone was displaced. He was taken to A&E where he underwent an open reduction surgery and internal fixation.
Unfortunately, the healing of the fracture was delayed and AD had to return to hospital to have his right clavicle plate removed entirely under general anaesthetic.
Not long after, AD started experiencing pain and numbness in his right shoulder. As a result, AD is likely to require further treatment over the course of his life and his symptoms are likely to be permanent.
How did the Accident Affect our Client?
Before his accident, AD had been working as a Stock Controller in a warehouse and hadn't taken a day off sick in eight years. This meant he was entitled to receive his employer's weekly attendance allowance as well as their annual bonus for colleagues who had full attendance throughout the year.
But as a result of his injuries, AD had to take 16 weeks off work which meant he lost his attendance allowance, and his annual bonus was significantly affected. There was also another period of time that AD had to take off work following his later surgery where he wasn't paid at all.
AD did return to his job on a phased basis but he was unable to carry out heavy duty activities such as lifting stock onto shelves.
How we Helped
When we spoke to AD, it became clear that his accident had also had a significant effect on his family. His son and wife had been supporting him with daily tasks like getting dressed, showering and getting in and out of bed.
AD's wife doesn't drive so it was his son who drove him to pick up prescriptions, drop off his sick notes and attend medical appointments as well as giving his mother lifts whenever she needed to go out. We claimed for the care given by AD's son and wife as well as the cost of transport for necessary journeys carried out by AD's son.
We also arranged for AD to be seen by a medical expert who told us it was likely that AD would need aggressive physiotherapy about three times a week for six months as well as injections of local anaesthetic.
The Outcome
The driver of the car that hit AD admitted liability for the accident and we were able to reach a final settlement of £45,000.
This will allow AD to pay for his ongoing medical treatment and recommended physiotherapy as well as his transport to and from each appointment. He'll also be able to replace his cycling gear that was damaged beyond repair in the accident.
Get in touch, today!
Fill in the form below to get in touch with one of our dedicated team members, or call our team today on: 0808 239 6443