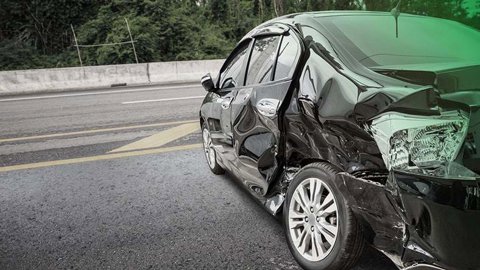 £32,000 Compensation Awarded in Road Accident Claim
Posted on: 2 mins read

Susan Vanden
Partner, Road Traffic Accident Technical Manager
A Road Accident Claim Case Study - Client Situation
Mrs B, 79, lived in a small village with her husband, who suffered with Chronic Obstructive Pulmonary Disease and early onset dementia, and had no family living locally. One day, while on her daily walk to the local shop, she went to cross the road behind a white van that had been parked half on and half off the pavement.
However, the van reversed at this moment and knocked her down, which led to Mrs B fracturing her hip and suffering bumps and bruises. She also completely lost her confidence and became frightened of traffic.
Liability for the accident was admitted by the defendant's insurers from the outset and whilst this road accident claim would have normally been straightforward, it became very apparent that our Personal Injury Solicitors had to factor in her husband's needs as well as hers.
How We Helped
Before the road accident occurred, Mrs B had been extremely independent, not only caring for her husband but tending her award-winning garden and vegetable patch.
Our Personal Injury Solicitors arranged for a rehabilitation company to assess her initial needs, but her husband became upset when a stranger arrived at the house. We tried to arrange some physiotherapy after the fracture had united and some psychological therapy for her loss of confidence, but we soon found that this wasn't going to work.
Mrs B had no access to transport to attend appointments and even if we arranged this, she didn't want to leave her husband on his own and had no family to help out. We suggested rehabilitation at home, but because of her husband's dementia she didn't want strangers in their house.
After spending time speaking with Mrs B, we established what was really important to her and what she wanted from the compensation claim. It became very clear that what she really wanted was to tarmac the drive so that her zimmer frame ran smoothly, and to be able to afford to pay for some help to get her garden back to its prime. She also said that she would feel better once the claim had been settled.
The Outcome
Our Personal Injury Solicitors settled the case for £32,000 compensation and whilst we were able to increase the amount of compensation awarded with additional evidence, this case shows that the amount of compensation is not always the driving factor in a case and that not all claims fit a "one size fits all" model.

In this case, the client was in her later years with a dependant husband in his mid-80s, and with the compensation she received, they will be able to do financially what was important for them. This case demonstrates the importance of understanding the client's unique needs and what their individual priorities are.
Get in touch, today!
Fill in the form below to get in touch with one of our dedicated team members, or call our team today on: 0808 239 6443